Of all my 14 year's of Mothering, this "Mother's Day," gift takes the cake!! I can fit life in here!! Life that is sandy, covered in baseball dirt, wet, sticky and grubby. Leaky sunscreens can't touch me anymore!!!
I give you my new BOGG BAG!! In my favorite color! RED!!!!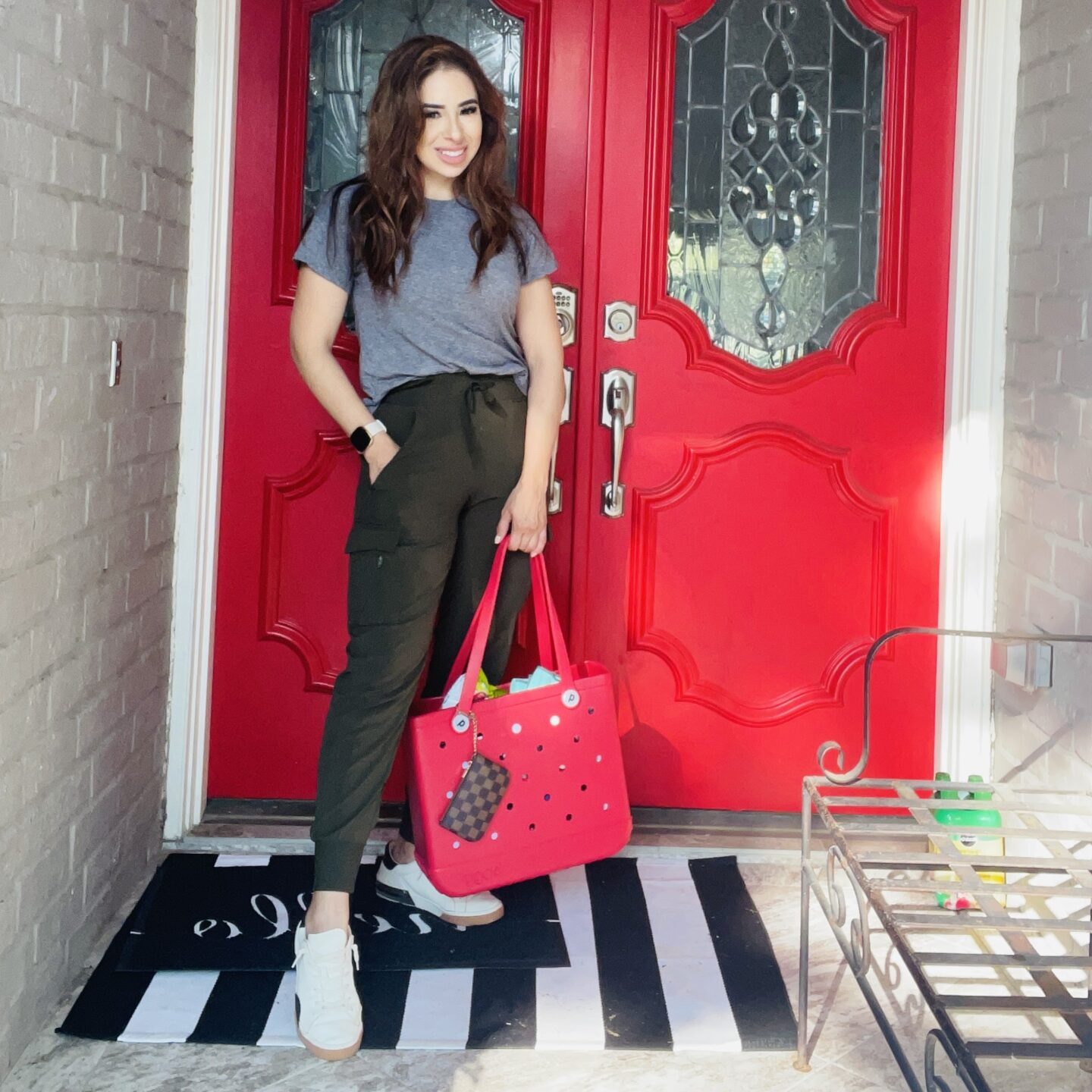 TEE, TTS (Small) | JOGGERS, TTS (Small) | SNEAKERS, TTS (7 1/2)

It is this smart EVA rubber tote bag that can take a beating, is sturdy, durable and stays upright, UPRIGHT all the time. You can take it to the sandy beaches, the chlorinated pools, picnics and well, EVERYWHERE. They come in two sizes, Original size and Baby Bogg. Mine is the Baby Bogg size.
BOGG BAG FILLED WITH SKINCARE GOODIES
So for the most thoughtful of gifts, my husband and kids (well, Eva) filled the red tote bag with all kinds of skincare goodies. My girl chose my favorite brands and filled it to the brim!!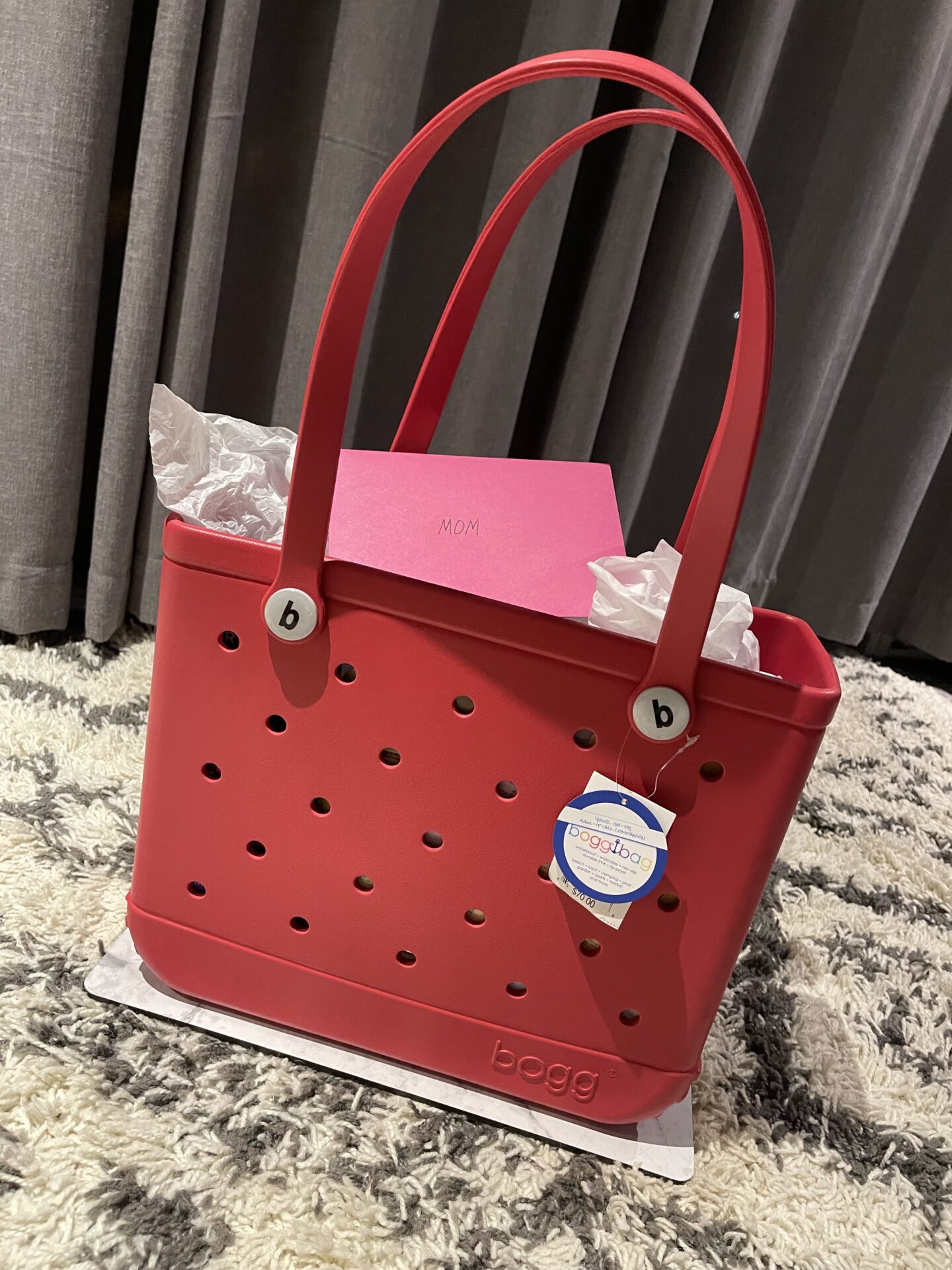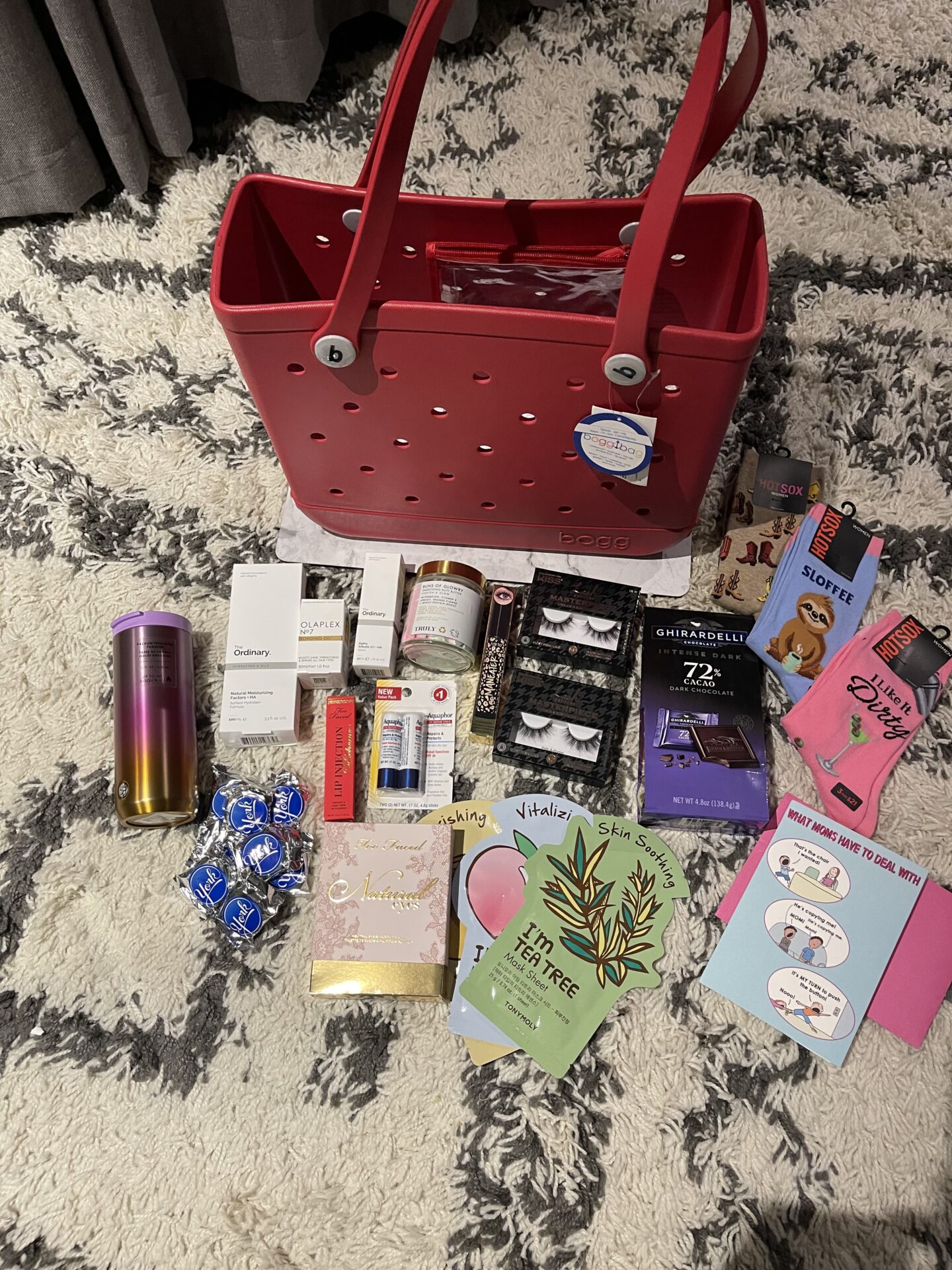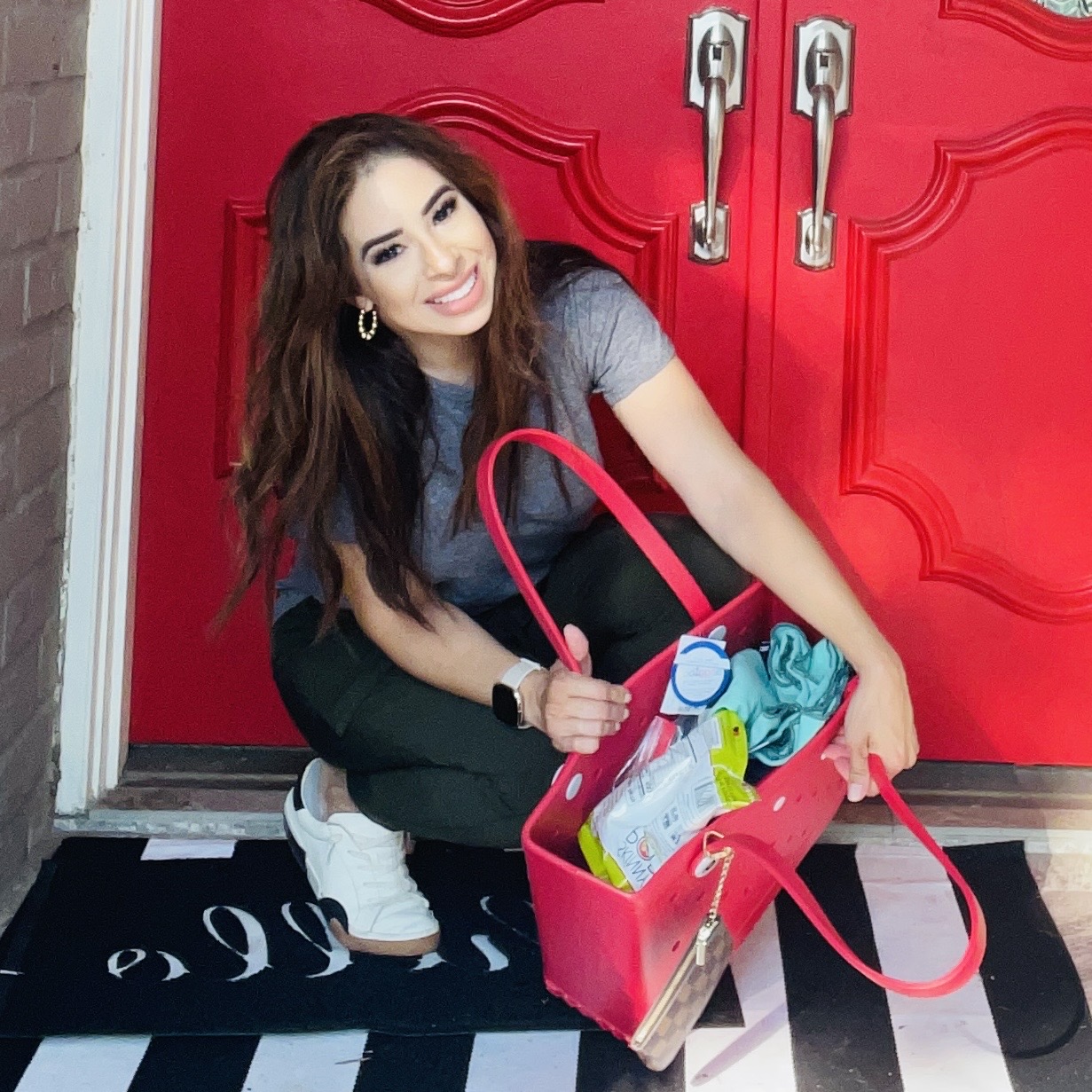 When I say I can fit life in here, I am not kidding!! I have it loaded with Baseball Mom necessities. There is sunscreen, mosquito spray, baby wipes, water bottles, snacks for Harper girl, a towel for the heat, $$ for Ball park food, all the things!!! AND, this is the BABY BOGG BAG!! Can you imagine what the larger Original size can hold!?!?!?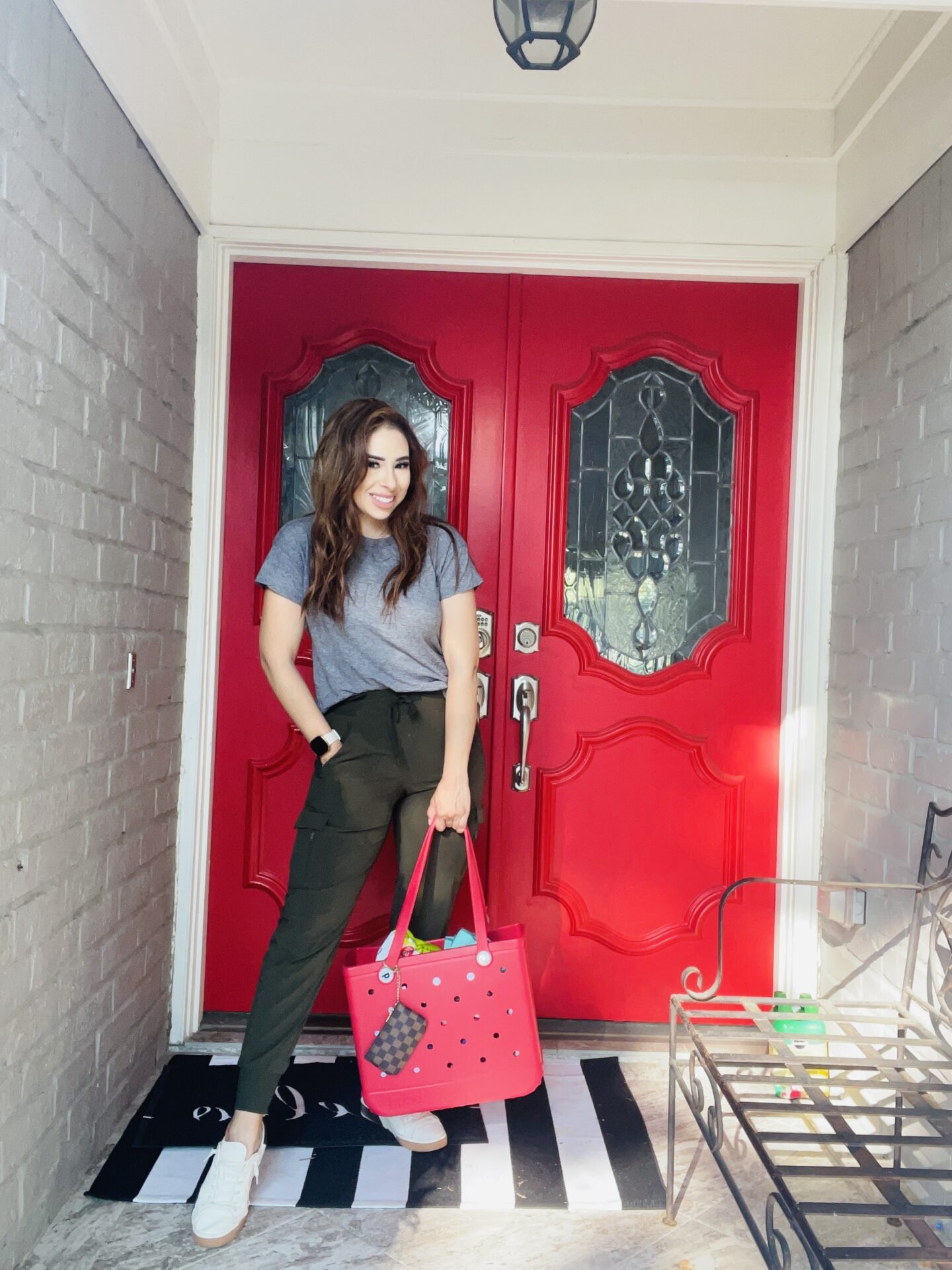 COLOR VARIETY
There are so many colors to choose from, you are sure to find your favorite!!
Here are some of the available colors:


Thank you for checking out my new Bogg Bag. It really is the most perfect bag for all your outdoor adventures!! If you need some new shorts or tops for those adventures check out these posts:
XOXO, – E