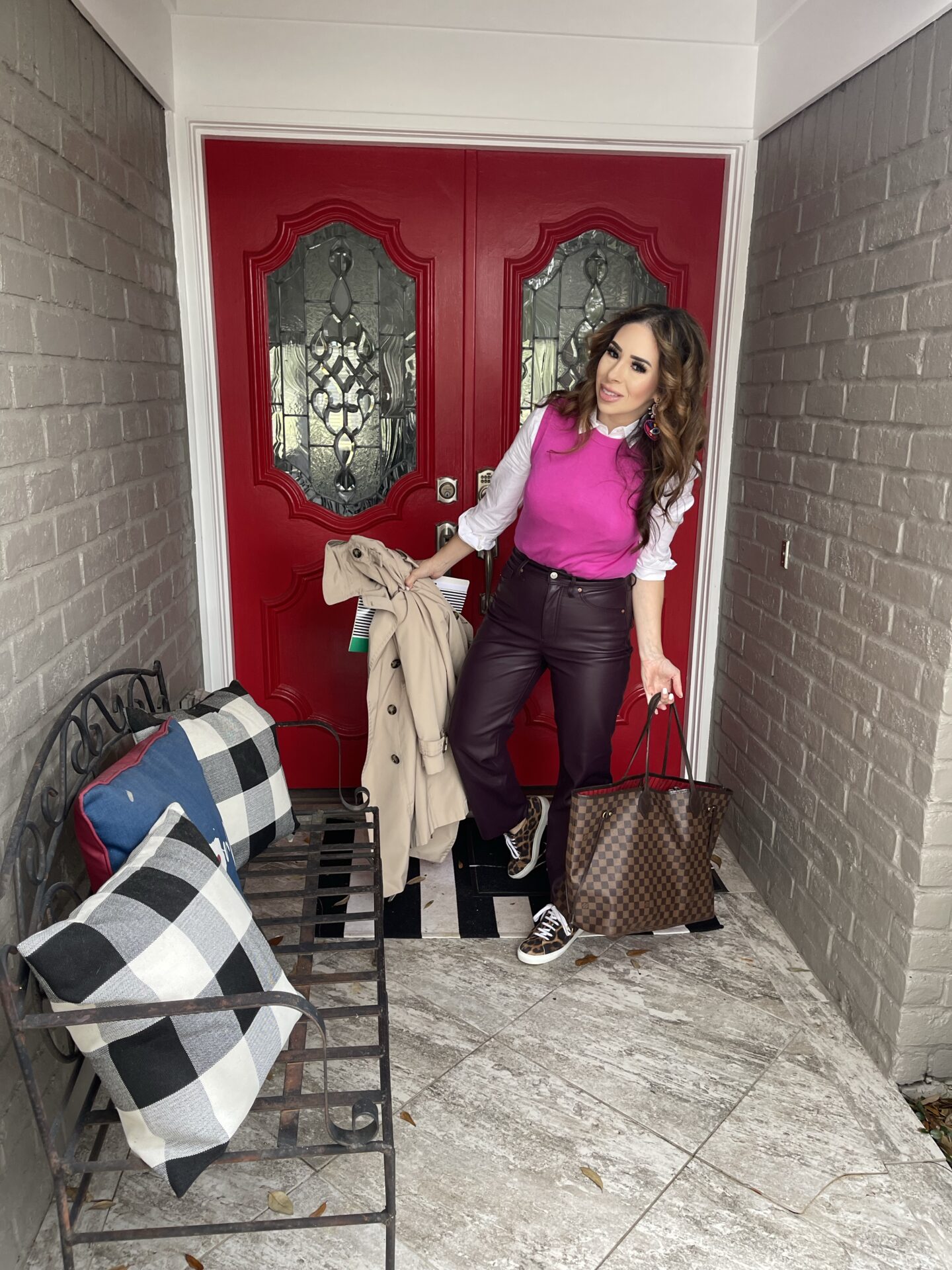 A classic white button up is a great way to add style an sophistication to any outfit.
Ways to Wear It
You can layer or tie it, half tuck or tuck it all the way in with a belt. It's easy to wear it dressed up for work or casually with shorts or denim. For work, keep the look classic and tucked in with a belt or untuck it with a sweater vest on top. If you prefer a more casual look, then use it as a "jacket" on top of a tank or camisole. You can layer it over workout gear or 1/2 tuck into a pair of shorts.
You can THIS button up here, I wore it with a sweater vest, tucked into a pair of faux leather pants. Leopard sneakers, a pair of fun colorful earrings and my trusty trench coat.
Styling It
Let me show you how I cuff my long sleeve button ups, a little trick I learned from J.Crew back in the 90s. I like the flair the tips give for this particular way of cuffing. Adding something to break up the lines of an outfit is a great styling tactic.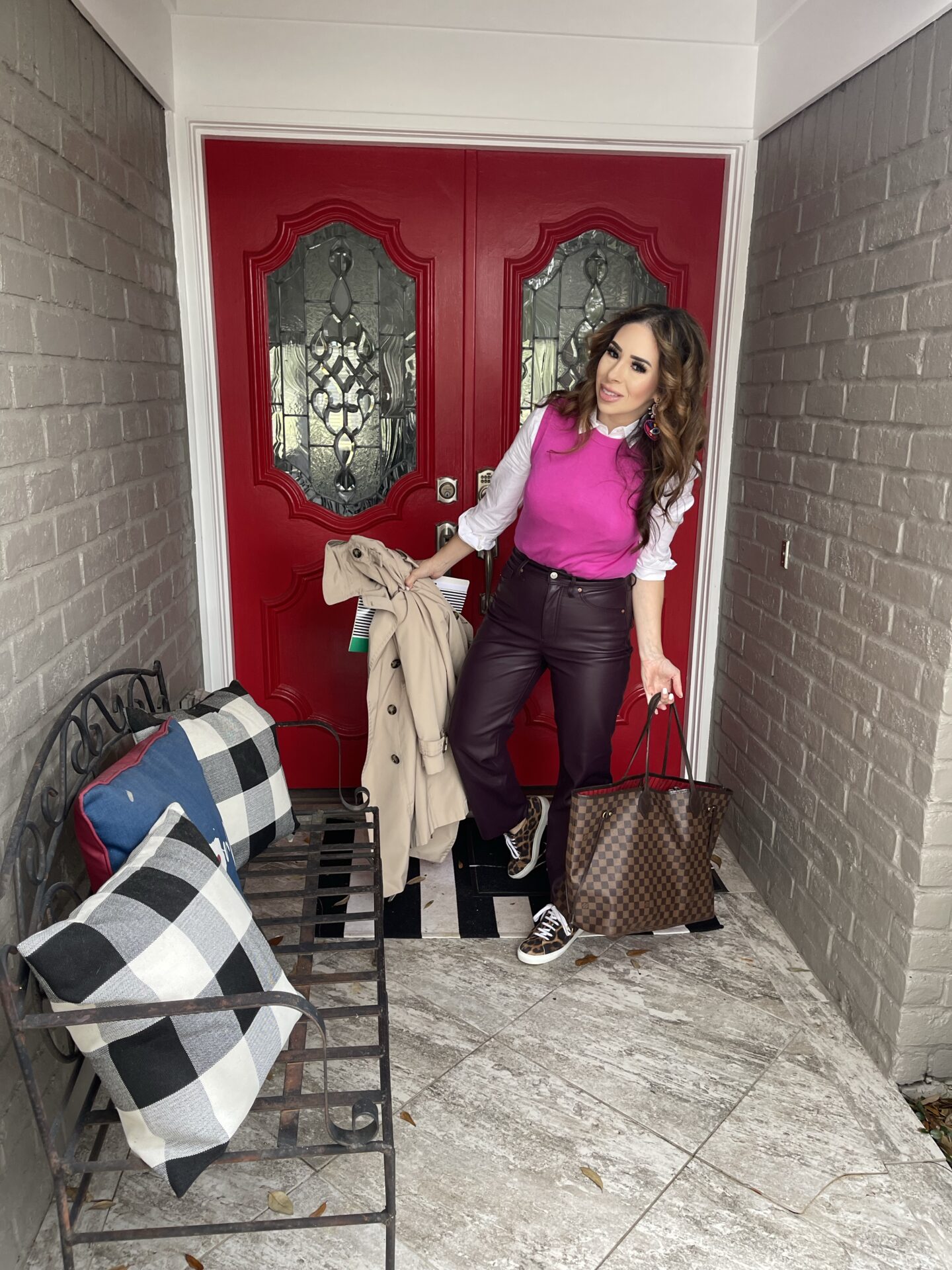 Watch the Video
Here is the Instagram Tutorial:
If you prefer not to watch, it's a simple trick of folding your shirt sleeve in half up your arms then simply folding again so the fold holds the edges of the shirt sleeves against your elbow or upper arm. This keeps the shirt sleeve tucked together and prevents slippage or unrolling through out the day. It also adds a flair of edginess and interest to your overall outfit.
Links to OUTFIT:
Let me Know:
What do you want to see me style next???
Have a great day!
XOXO,