Sharing this Monochromatic Outfit with ya today! And some Tips & Tricks for Monochromatic Styling. There is something about an all-black outfit that just feels good. Black is mysterious and slimming and monochrome (one color head to toe) dressing creates such a slim silhouette.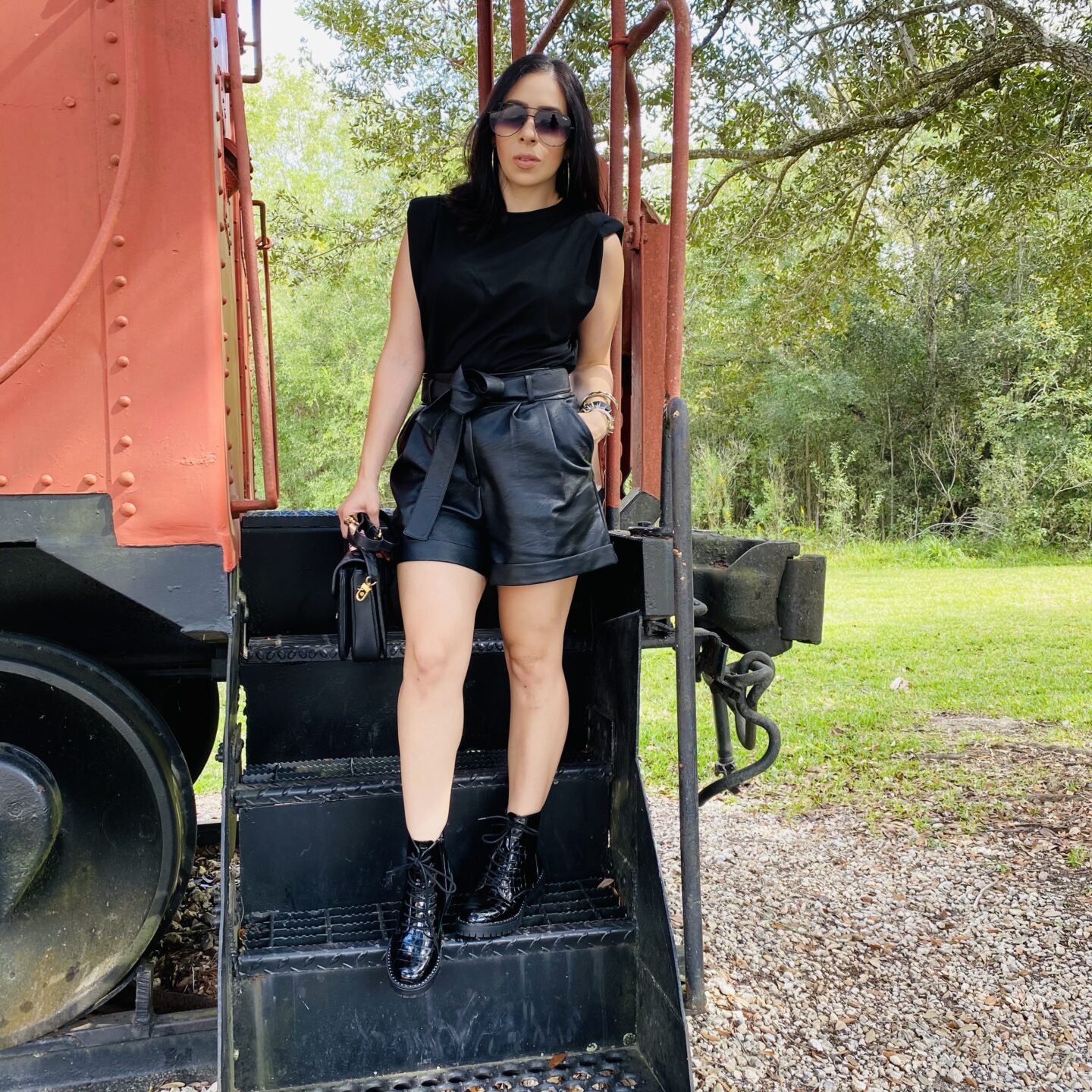 You can make a one color head to toe outfit look interesting by exploring textures. If this was head to toe faux leather, it would be overload! If it were head to toe basic fabric it would be boring. But mix it up and you've got an interesting look.
Mix up Texture in Monochromatic Outfits
Always play with texture when you wear monochromatic outfits, especially if they are all black. Think weather appropriate fabrics:
Summer/Spring – cotton, linen, denim, canvas, silk
Fall / Winter – faux leather, leather, suede, patent, crocodile, fur, wool, silks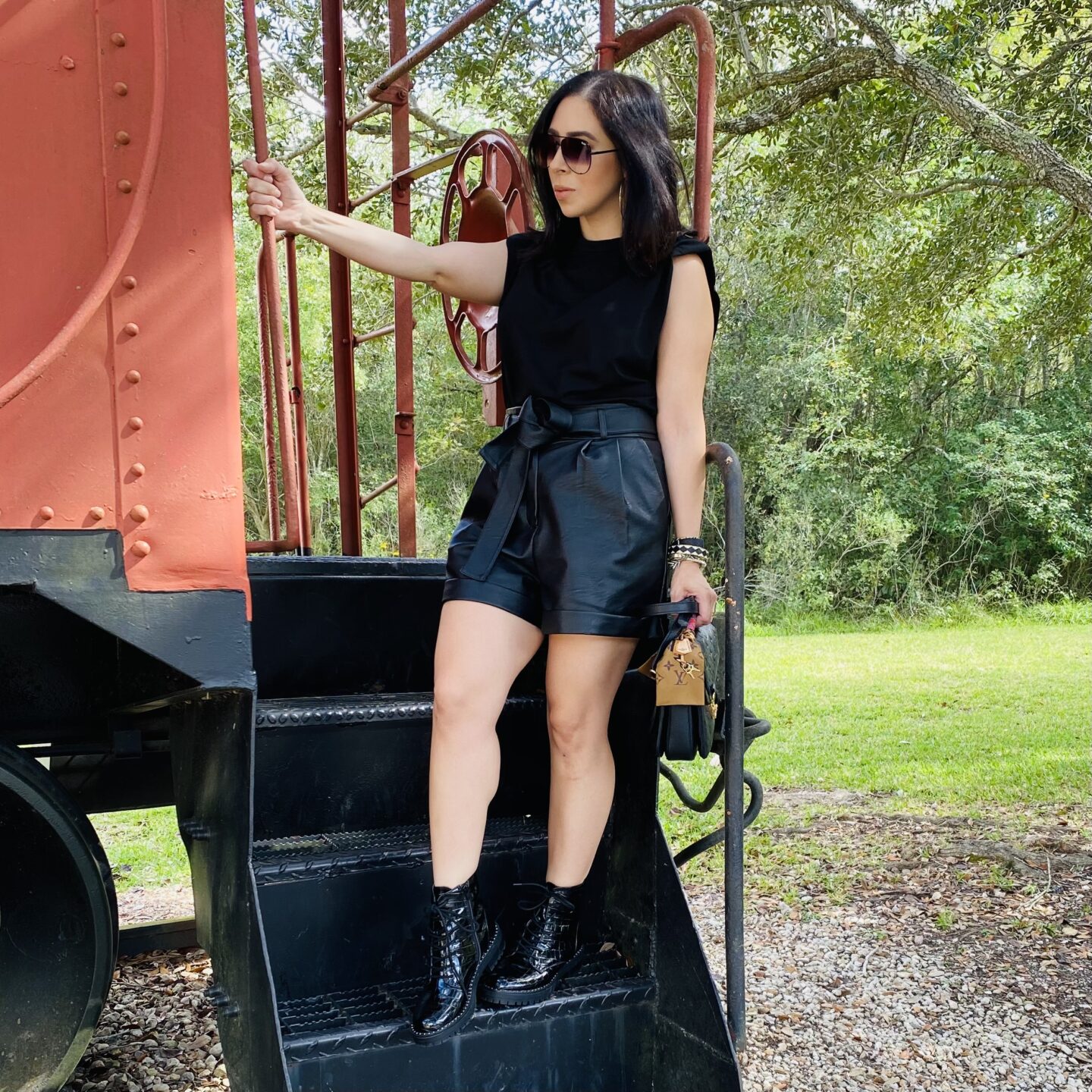 Mixing Trends in Monochromatic Outfits
Let's talk about trends. There are three of them in play here and it only works because of the monochrome and textures mix. Monochromatic outfits need interesting details:
Shoulder pad tee – tuck this tee into a pair of mom jeans for the weekend or dress slacks for work.
Faux leather shorts – style these with tucked in tee shirts, dress them up with patterned hosiery and heels for date night or tennis shoes for daily wear.
Combat Boots – you can style these with leggings and a sweater, shorts, jeans, even little dresses with tights.
Combat Boots
How much do you love these combat boots?? They are perfection!! I love their interesting texture, and the silver studs that line the rubber soles. I haven't worn combat boots since the 90's!!
In case you missed:
On a personal note: I have only one remote learner at home now. My other two kids have gone to school. I am pretty confident in our decision to be in class. My kids have spent sooooo much time at home this year and there is only so much FortNite, Apex Legends and Minecraft their little thumbs can play! We are blessed that we have family literally down the street from us, which has saved our sanity since we get to see people. However, kids need to be engaged and they need to see friends, talk to other adults, be involved. There is only so much engaging a momma can do. Two weeks into school and my kids are loving it!! They come home so tired from the day!
I hope you all are staying healthy!!! It's dinner time at my house…..
XOXO,