This is one of my favorite outfits!! I love a nice furry sherpa pullover, and I jump at any opportunity to wear it! Pairing it with these Faux Leather Leggings and a great new pair of sneakers!
Sharing all the options down below!!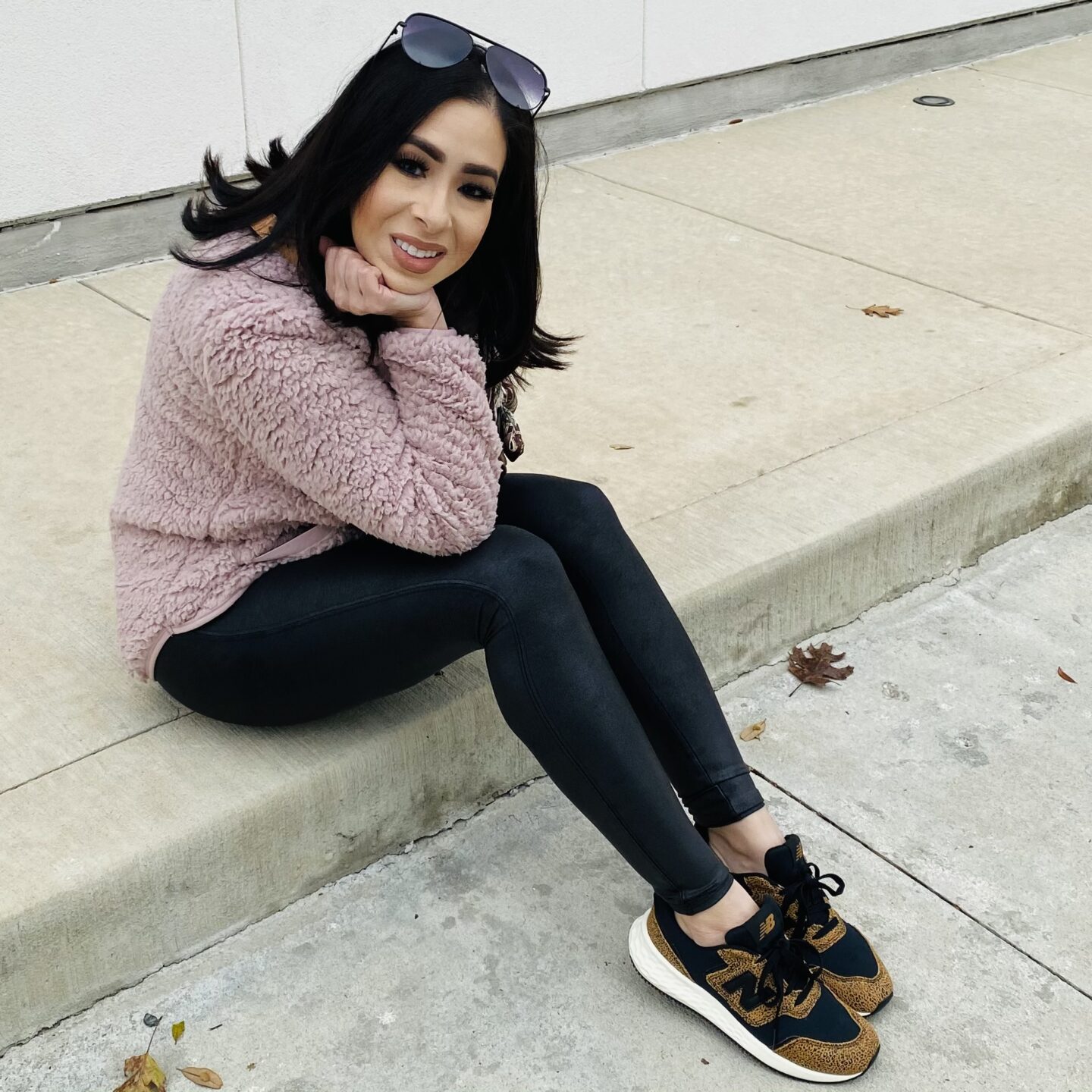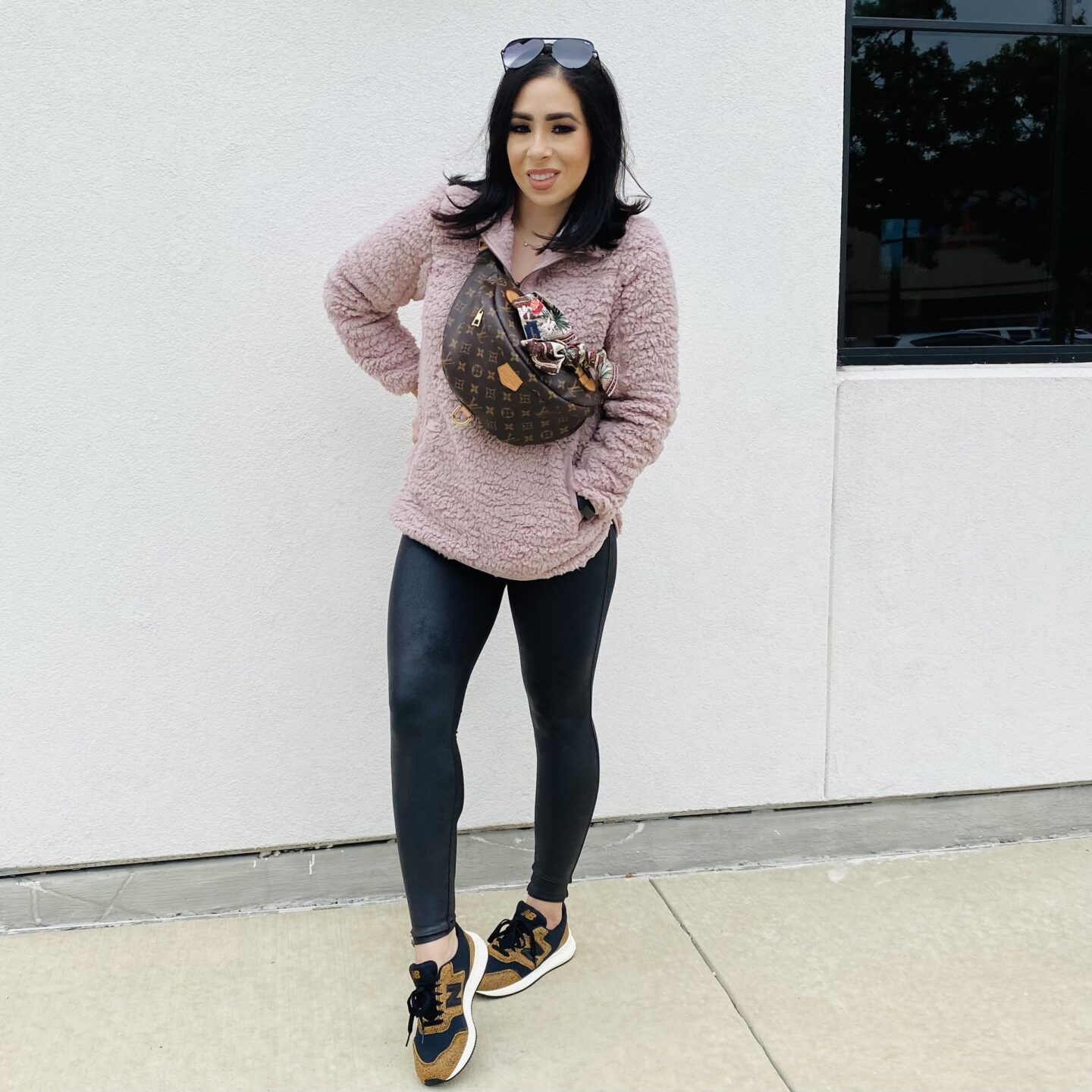 First let's talk about these leggings. I know they speak for themselves, but there is a reason they are everywhere!!! They are that good! These leggings are an instant booty lift, tummy flattening, instant thigh gap must have! They are my feel-good go-to pants!! I would easily wear them every day, but people would think I'm weird!!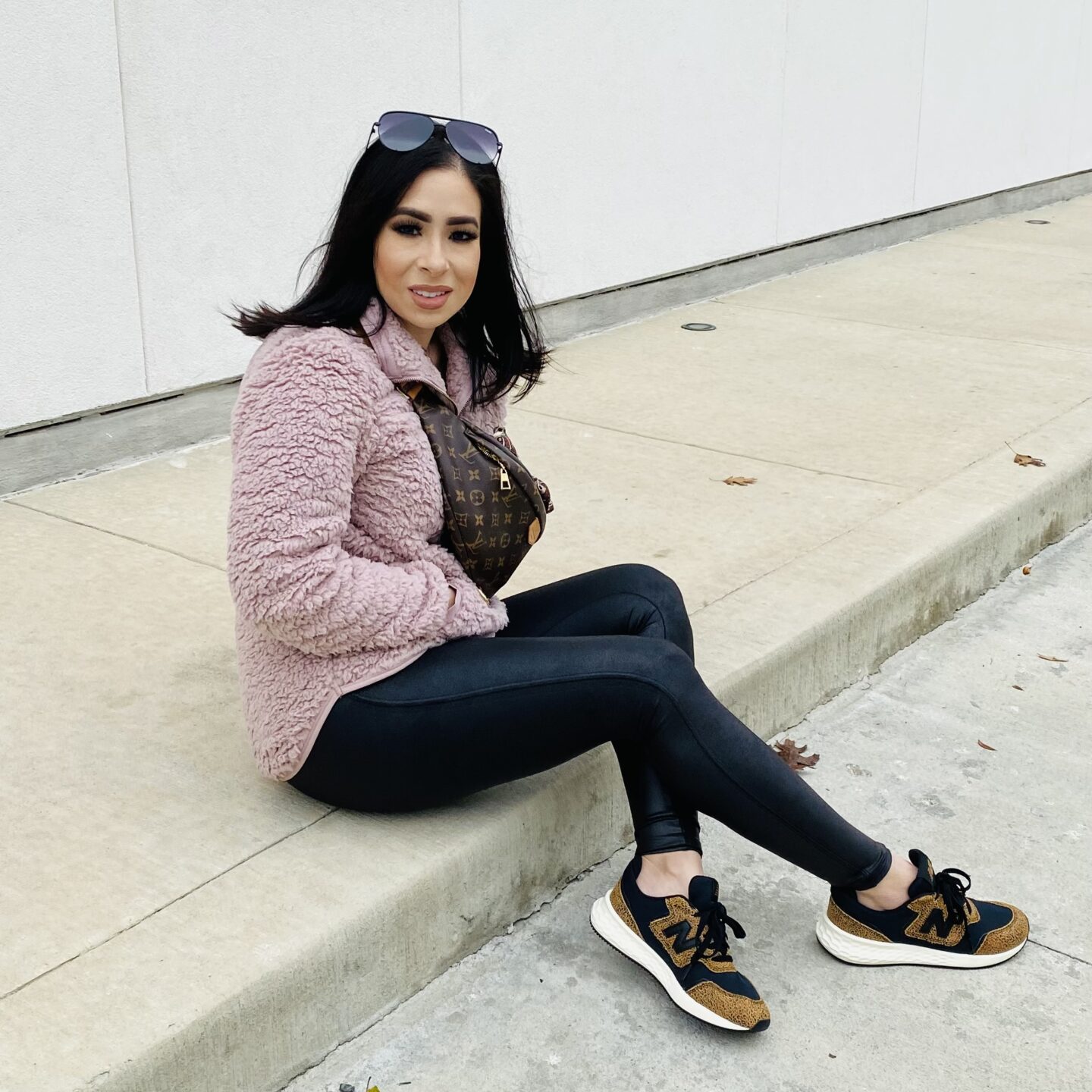 Second, my sunglasses. Sunnies, as I like to call them. This is my 2nd pair, and I am super excited to have them back in the rotation. I destroyed my first pair getting into my car, I knocked them off my head and they flew down across concrete. It knocked the nose pad completely off and the lenses were scratched into oblivion. I just can't adult with sunglasses.
Onto the Sherpa Pullover!! Super cozy, super soft, very easy to wear or layer. This baby is only $16! YEP, that's right! A Sherpa pullover for under $25! I love the Ballet Slipper shade that I am wearing, and I have already ordered the Burgundy/Wine color.
Honestly, I am debating the green and the black as well. For the price you could have several to choose from. I have a Small, and it is generously sized, and long enough to cover my booty!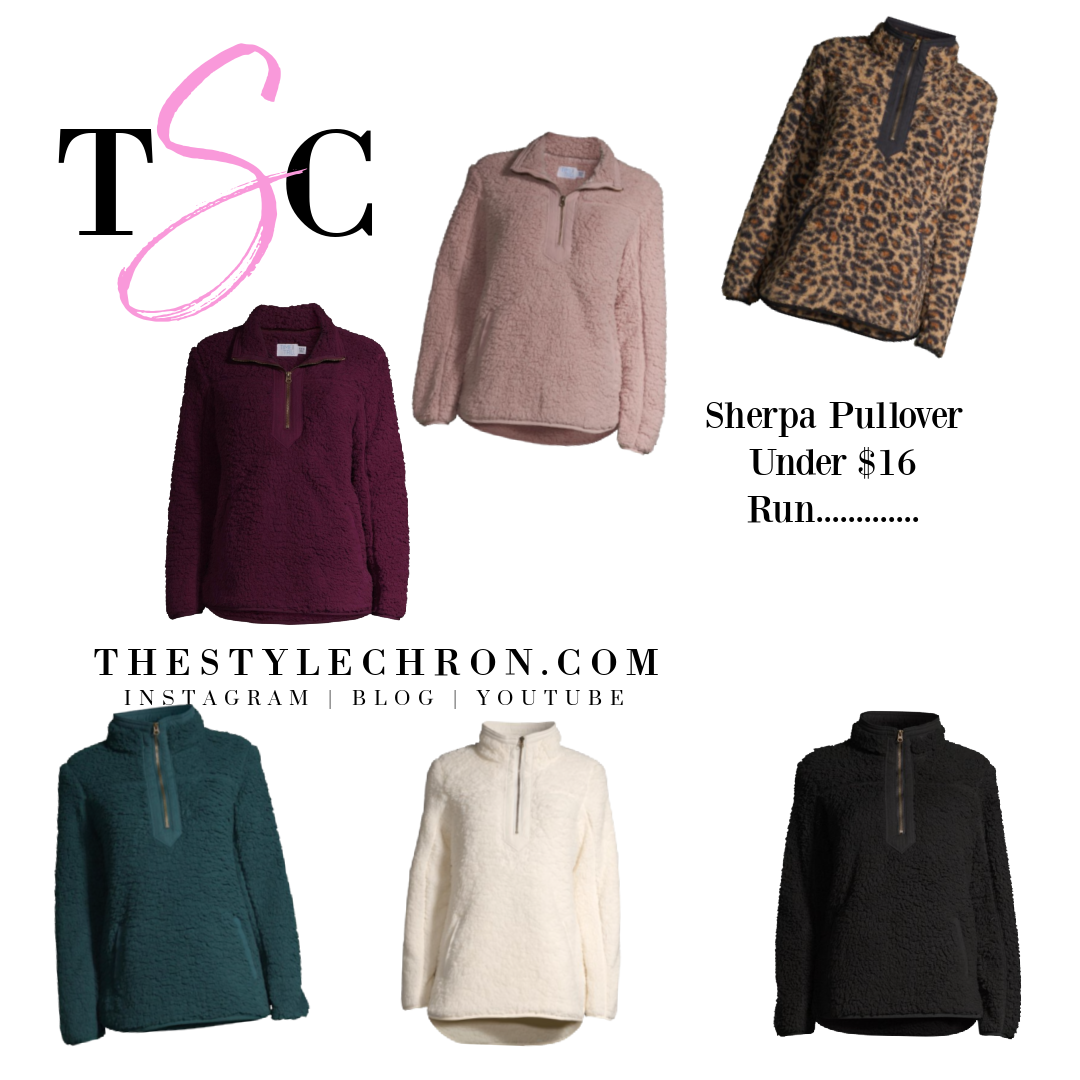 Finally, these sneakers!! I love shoes!! New Balance has such good structure and support in their tennis shoes. I love that they fit wider than most, with a generous toe box. I have bunions, that's right, I said it!! As much as I love shoes, I am very picky about the ones that I add to my collection. They are so comfortable! Plenty of wiggle room with great support. There are several different colors available. I wear a size 7 1/2 and I find them true to size.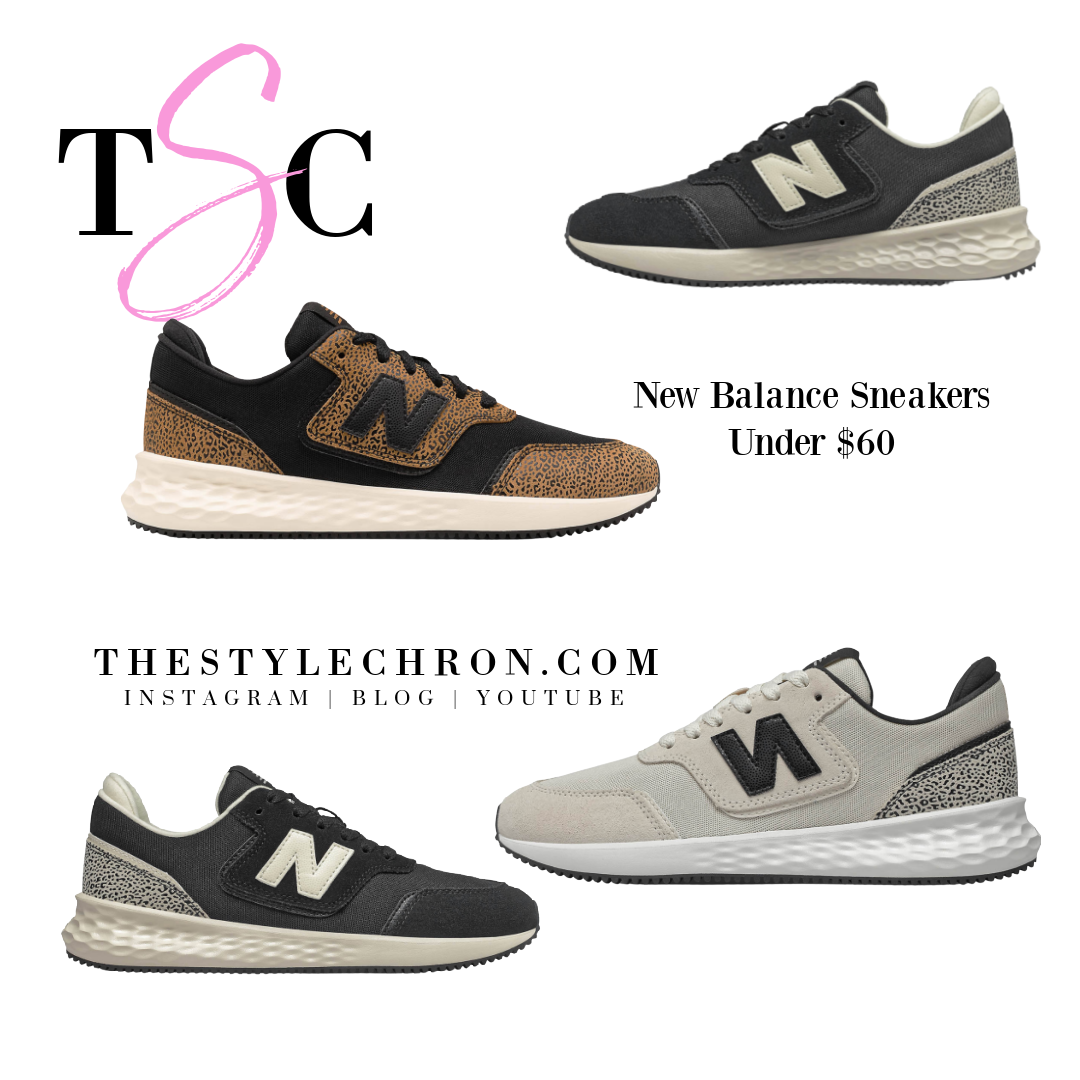 In case you missed these latest posts:
I hope you all are doing well. I have only 1 remote learner at home for this week. Everyone is in school on Monday! I am ready for my daughter to be back among the living. We have all become a little too reclusive. It is good to see people and interact with others, it is so normal!
I am off to enjoy this cool snap we are having in Houston, and go VOTE! I have been procrastinating and I am down to the last 2 days!
XOXO,