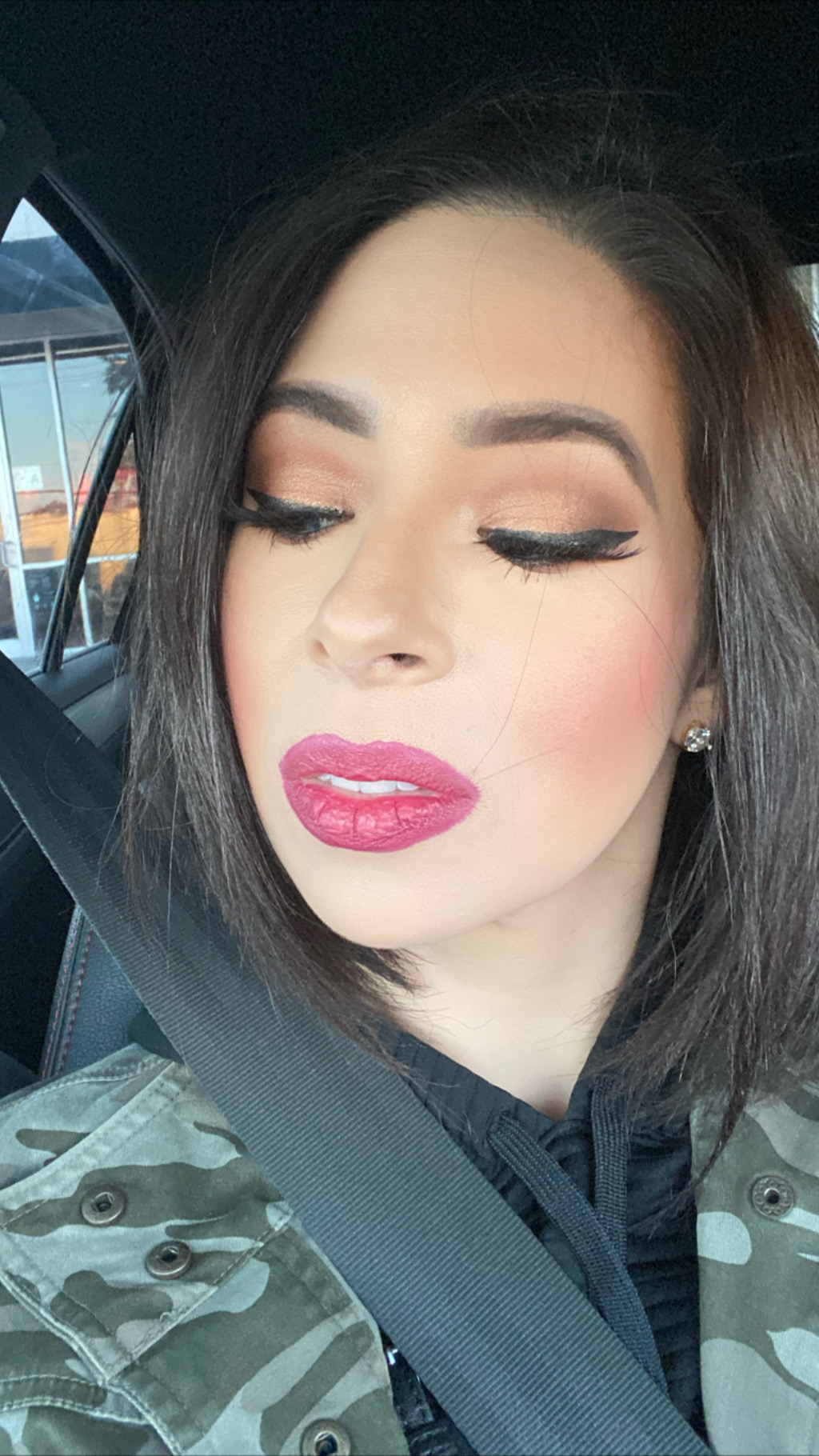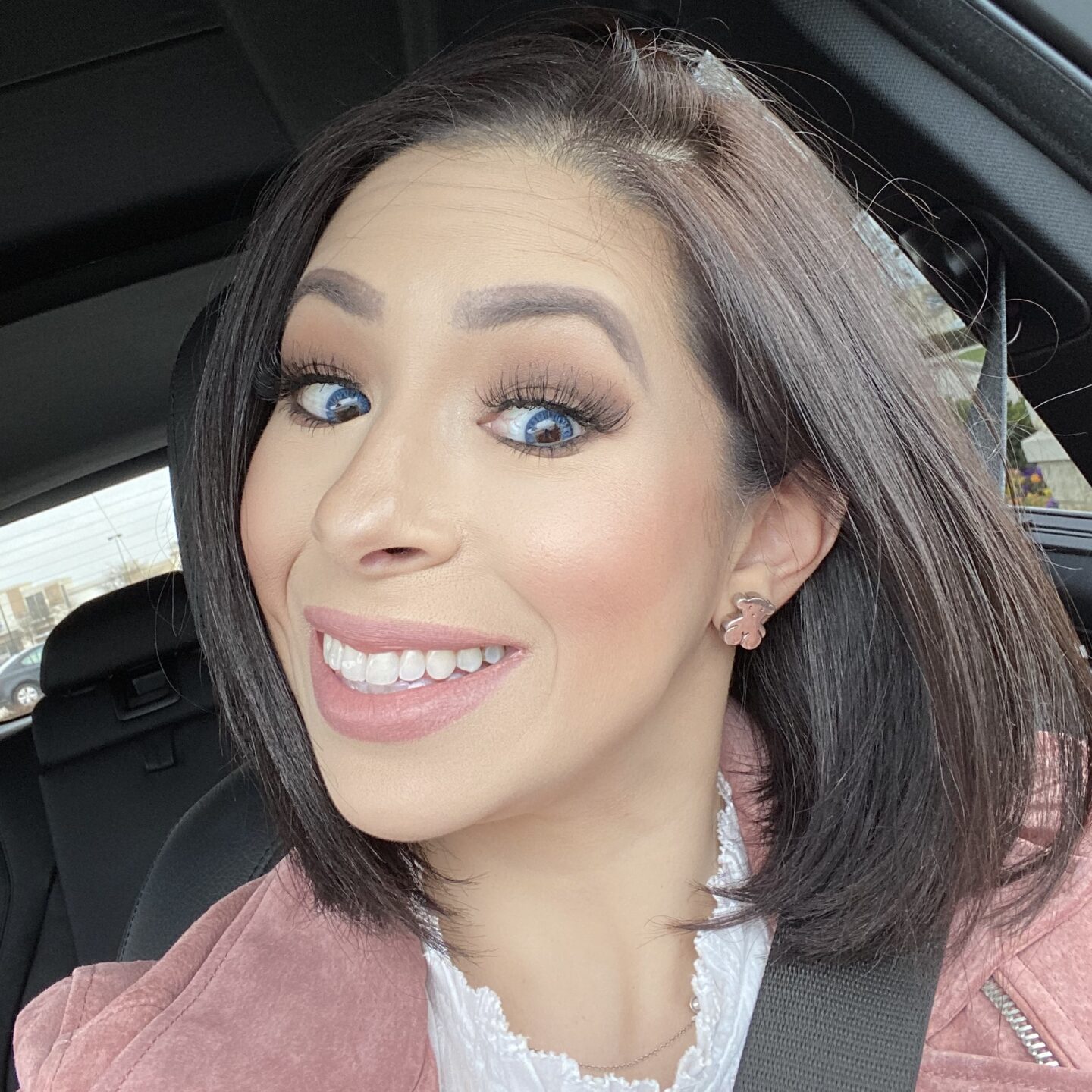 I am so excited to bring you my everyday makeup routine. I get asked about foundation, eyeshadow and blush a lot. It is such a complement when people notice or like something. It means that your doing something right, and it also speaks volumes about the products you choose to apply.

                
                


                    
                    
                


            
This is a full face of my must have items. I like to think of my makeup as a "look," that I have curated. I start here and add deeper, dark, or sparklier eyeshadows but this is the base!! I do want to take a minute to discuss skincare, it is important!! Address your skin and it's needs daily. I have very dry cheeks and lips, but a very oily T-zone. I have to moisturize morning and night. I also am a regular exfoliator, and mask advocate. Even the best products will look bad on skin that is not cared for.
MAC Studio Fix Fluid Foundation
1 – I love this foundation. It has been my go-to for decades. That's right. DECADES! That's a lot of skin changes! I have tried lots of different stuff, but always go back to this. That says a lot about the flexibility of the formulation! It has a great shade range and is highly buildable and full coverage. This gives my face that even, clean skin look.
Marc Jacobs Dew Drops Coconut Gel Highlighter
2 – This is a little bottle of heaven. It smells super good, like coconut. It is cooling and refreshing to the skin. I like to mix this into my foundation for a super ethereal beautiful skin glow that shines through all day. It makes you look glowy and fresh! If I do not mix it in, then I will apply a little to just my cheekbones for a pop of highlight.
Makeup Forever Concealohttps://bit.ly/3atMGgzr
3 – I have very dark circles ya'll! This is my everyday concealer. It has a long lasting, matte finish, is oil-free and waterproof!! It is very long-lasting and creamy, and sees me through from morning to night. I wear only this from time to time, just to cover dark circles when I want a bare face. It's also great coverage for pimples or skin discolorations.
Dew You Fresh Glow Setting Powder
4 – When you have oily skin, so much work and prep is put into making sure your matte. But that can look really really dry, even with good face moisturizer. This setting powder adds a dewy fresh skin finish and puts life back into your skin. It is lightweight and sheer and brightens skin while blurring imperfections and illuminating. It smells like watermelon and cucumber!! So good!
KVD Vegan Beauty Kitten Mini Shade + Light Contour Duo
5 – So after evening out my skin, mattifying and adding back some life,
I'm pretty flat. I add some dimension to my skin with this KVD Contour Duo. I use the "light," shade and sculpt with the taupe powder and then add a little highlight with the pinky nude shade. I like to create cheekbones and sculpt out my nose a little. I also like to use this as eyeshadow for a very basic eye look.
Anastasia Beverly Hills Dip Brow Pomade
6 – I love good brows. They frame your eyes and this stuff does not disappoint. It's been a number one seller for years for a reason. If you like full brows but were not blessed with them, this will give them to you! I have very thin, very sparse brows and I hit them with this and voila they are full and bushy! It might take a little effort to get used to using a pomade, and finding the right brush is key. I use this one. My #1 secret is to clean up with some concealer on a brush. This can really define the lines of your brows.
Charlotte Tilbury Cheek To Chic Blush
7 – This is my current favorite blush. I love the formulation, it is super smooth and blend-able. I have the color Pillow Talk, in the lighter shade. I am a huge blush fanatic and have tons that I love to use. I have always and will always be a huge MAC blush fan, but I do like to try out different brands. Charlotte Tilbury does not disappoint the blush world.
Makeup Forever Artist Color Eye Shadow
8 – These shadows are my faves!! I have a real love for neutral earthy brown shades of eye shadow. The dirtier, darker, poop-like colors are everything!! If I have time, I will blend several brown tones on my lids for a very blended gradation of shades. But my favorite look by far is when I take a single shade, pack it on and blend it out. The smokey eye is key when you have hooded lids like mine. These are my go to matte (MUFE M608 Red Brown) and sparkly shades (MUFE D652 Celestial Earth).
Marc Jacobs Highliner Gel Eye Crayon Eye Liner
9 – I love to put black or brown liner on my waterlines! This brings out your eyes and really finishes off a smokey look. My go to liner is the Marc Jacobs highliner. It is soft and creamy so will not drag or scratch your delicate waterlines. It is also very important to place this at the base of your lashes if you plan on wearing falsies. This helps the band of the lash blend in with your natural lashes.
L'oreal Paris Voluminous Mascara
10 – This mascara has been my must have for years. The formulation is great, it glides on, only gets clumpy at the very end of it's life span and separates and darkens lashes. I used mascara to prep my lashes for faux lashes. To help everything blend together.
11 – This is my favorite lash glue! I have tried many and I absolutely detest the one that rhymes with Tuo! Glue needs to be fail proof, it needs to set quickly, stay tacky long enough to adhere and dry fast once it is set in place. it should disappear/blend into the lashline, not come up when traced over with eye pencil or liquid eyeliner. It comes in a tube with a brush to help get it onto the strip lash, easy since your not having to deal with a squeeze tube where goobs of glue come out at once.
12 – My favorite things ever! Ardell Wispie Faux Eye Lashes are life! I adore these lashes of all the lashes I have experienced. Lashes can be super high-glam, super expensive and very over rated all at once! Ardell has been around ya'll! These were on shelves in the 80s!! I love the long wispie criss crossed effect these give. It is important for you to trim the inner corners a little if you need to adjust them to your lashline. This will help the comfort of the fit as well as the appearance. These are my daily lashes. I feel naked without these on my face! I take great care in their removal and re-wear the same pair for two or three weeks. Treat them lightly, pull off any glue remnants and clean the bands with alcohol before putting them aside overnight.
Charlotte Tilbury Lip Cheat Lip Liner
13 – This lip liner in Pillowtalk is a your lips, but better shade. It helps define my lip lines, making my already large lips look even bigger!! If I want major lips I will over line and blend down onto my lips. Just this with lip balm is a great natural look.
Charlotte Tilbury Matte Revolution Lipstick
14 – I like lipsticks that are satin or cream finishes. No sparkles, no glitter, nothing but pure cream color! I am a huge fan of MAC's cream and satin lipsticks and they are scattered throughout my handbags, makeup cases and vanity. Lately I gravitate towards this Pillowtalk shade of Tilbury's lipstick. It is a great natural dressed up color. And Pillowtalk comes in different ranges now, for darker or medium needs.
Huda Beauty Lip Strobe Metallic Gloss
15 – Finally, the last thing in my makeup routine is this gloss. I love to add a little strobe effect to the center of my lips with this gloss. The shade Enchanting is a sheer prismatic white with pink reflections. You can also apply all over your lips and then blot off lightly for a subtle effect.

                
                


                    
                    
                


            
This would be my go-to Everyday Makeup Routine. I tweak it for special occasions, or those days when I want to be a little extra. I also have lots more options for blush, eyeshadow and lip looks. This is the base of my routine, the order that I apply everything in, and the description of how I like my makeup to look overall.
Fresh Even Alive Creamy Skin + On Point Dark Brown Brows + Heavy Lashes + Pinky Blush & Lips
I have upcoming posts that will share my favorite eyeshadows, blushes, lip products and different foundations and concealers. I am hoping you all are doing well and staying healthy and sane during this Stay Home, Work Safe Quarantine.
xoxo, – E