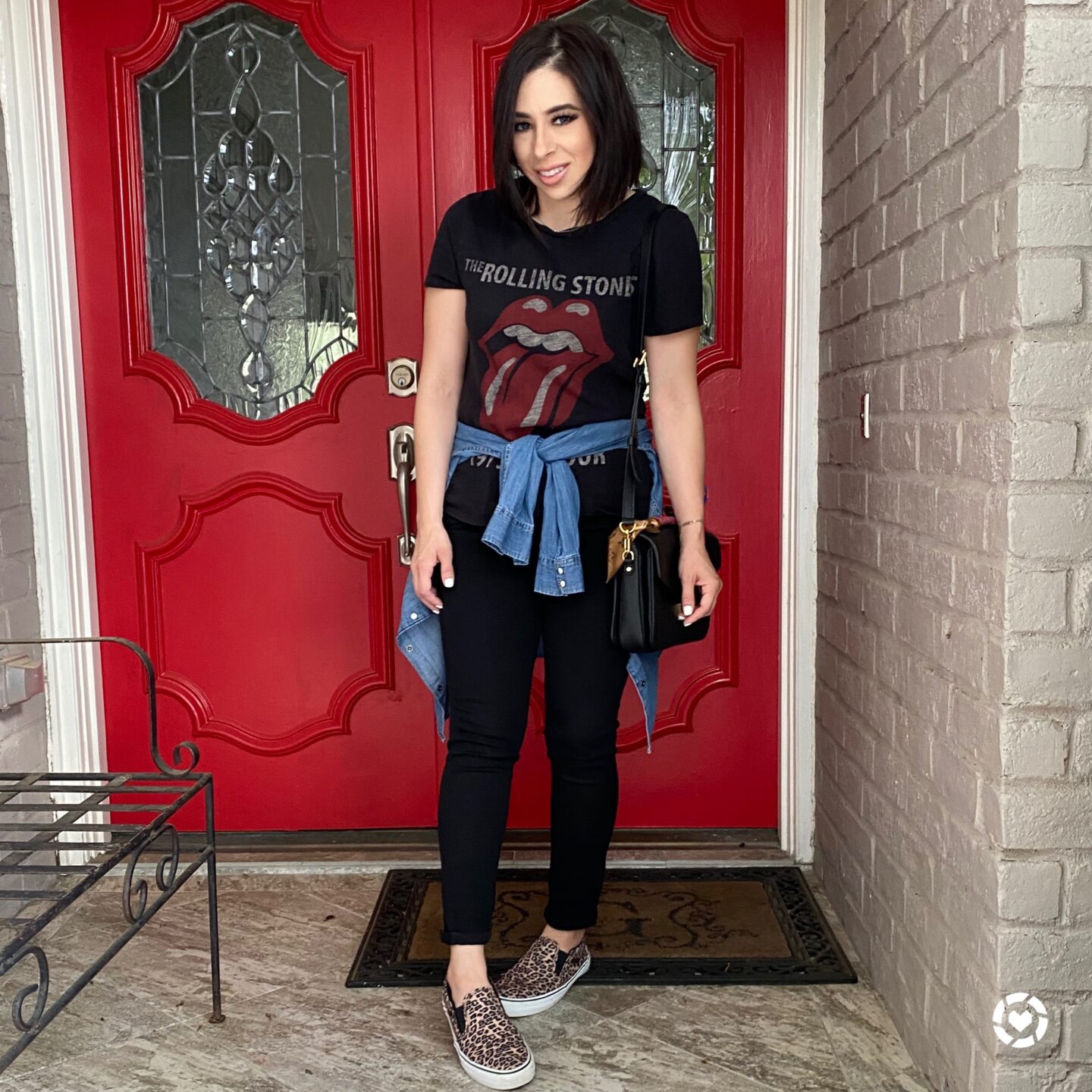 I officially start online remote teaching or "homeschool" tomorrow with my kids teachers. Eva & Abel are so ready to get back to their school work, they've had enough of the "Mom School," randomness that I had them working on last week. It feels so good that they are interested in continuing their studies, makes me proud!
I feel like this Capsule Wardrobe came just in time for this Quarantine. It feels so good to not think too much about what I am wearing. To just go to the pieces that I've chosen and mix and match to create new outfits. It forces me to get dressed, which helps make things feel a little bit more normal.
I choose to include this Graphic Tee since it seems to be one of the most popular ones I've seen. I like to purchase tees one size larger than I typically need. So I get mediums. This helps with any shrinkage from washing/drying, as well as gives excess fabric that can be tied or front tucked for versatility. You can roll up the sleeves for a little more edge, and tuck in the shirt for a snugger fit.
The importance of non-distressed denim in your wardrobe is very important. I prefer my jeans to be dark washed, no holes, embroidery, or excess wear. This makes jeans more versatile, they can be dressed up as easily as they can be worn with sneakers and a tee for a casual look. These black jeans are so comfortable.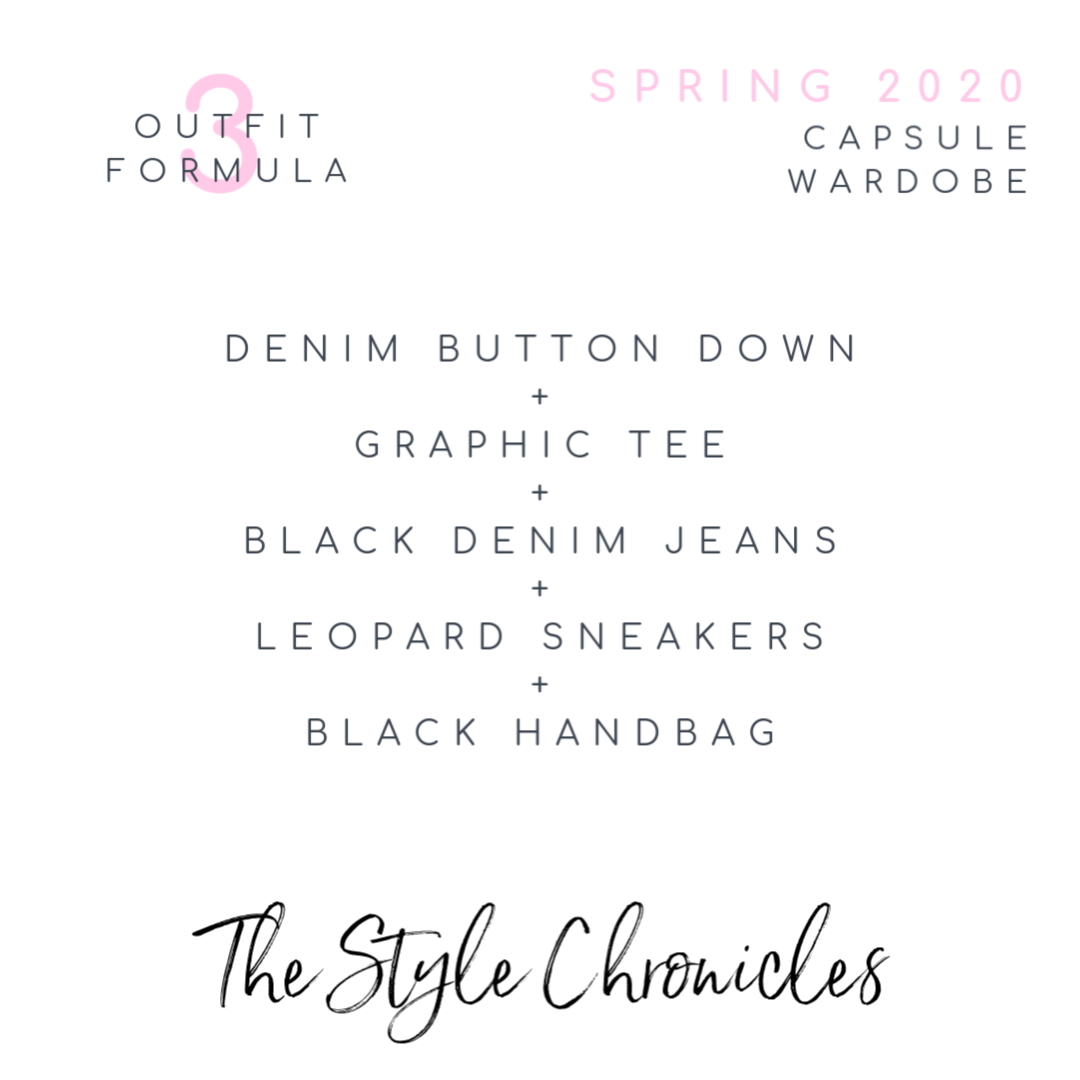 The above Outfit Template is a easy equation that can be used to create outfits such as the one I am currently wearing. You can substitute pieces to make new outfits, and remix to change it all up again.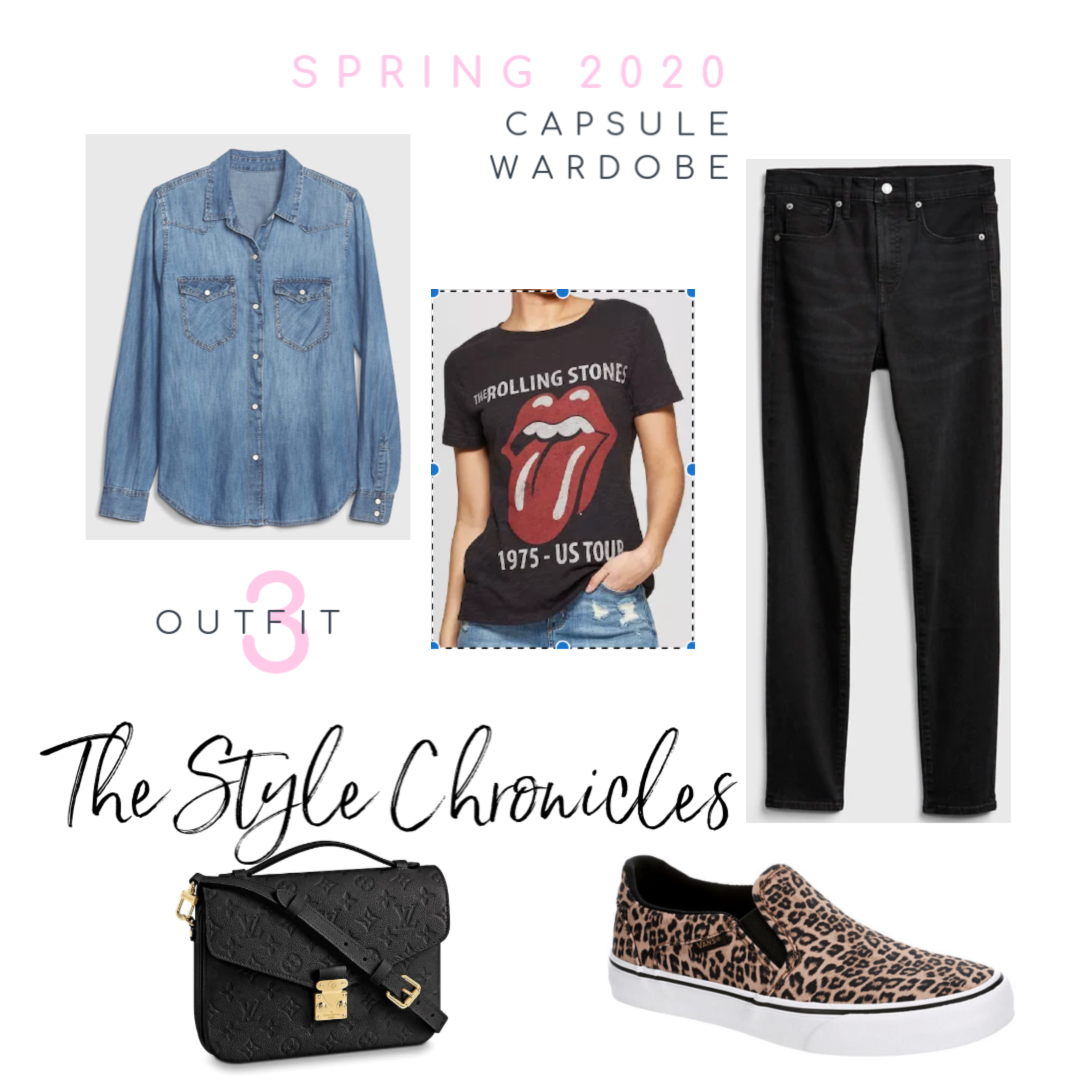 I hope you all are faring well, staying healthy and sane!!
xoxo, Ericka