Welcome to the Ultimate Guide to the Nordstrom Anniversary Sale! You've heard of this sale by now right? All new items, offered at a discounted price for a small window we call the "Anniversary Sale" or #NSale . It's a good one, ya'll!
FALL MUST HAVES.
STOCK UP & REPLENISH.
I use this as an opportunity to stock up on fall must haves, restock any basics that are worn out. I have previewed the entire sale and picked out the top items in each category for you! Use the links to shop the exact products below!
BACK TO SCHOOL SHOP
Using the Nordstrom sale for back to school shopping is a great way to save money on current and stylish clothing and shoes for your littles. I have a Middle Schooler, a 4th grade boy and a Kindgartner this year.
CHRISTMAS SHOPPING
YES, I now it's August! BUT at these prices, for these items, they make wonderful Christmas presents. IF you can resist gifting them before then!!!
#NSale – KEY DATES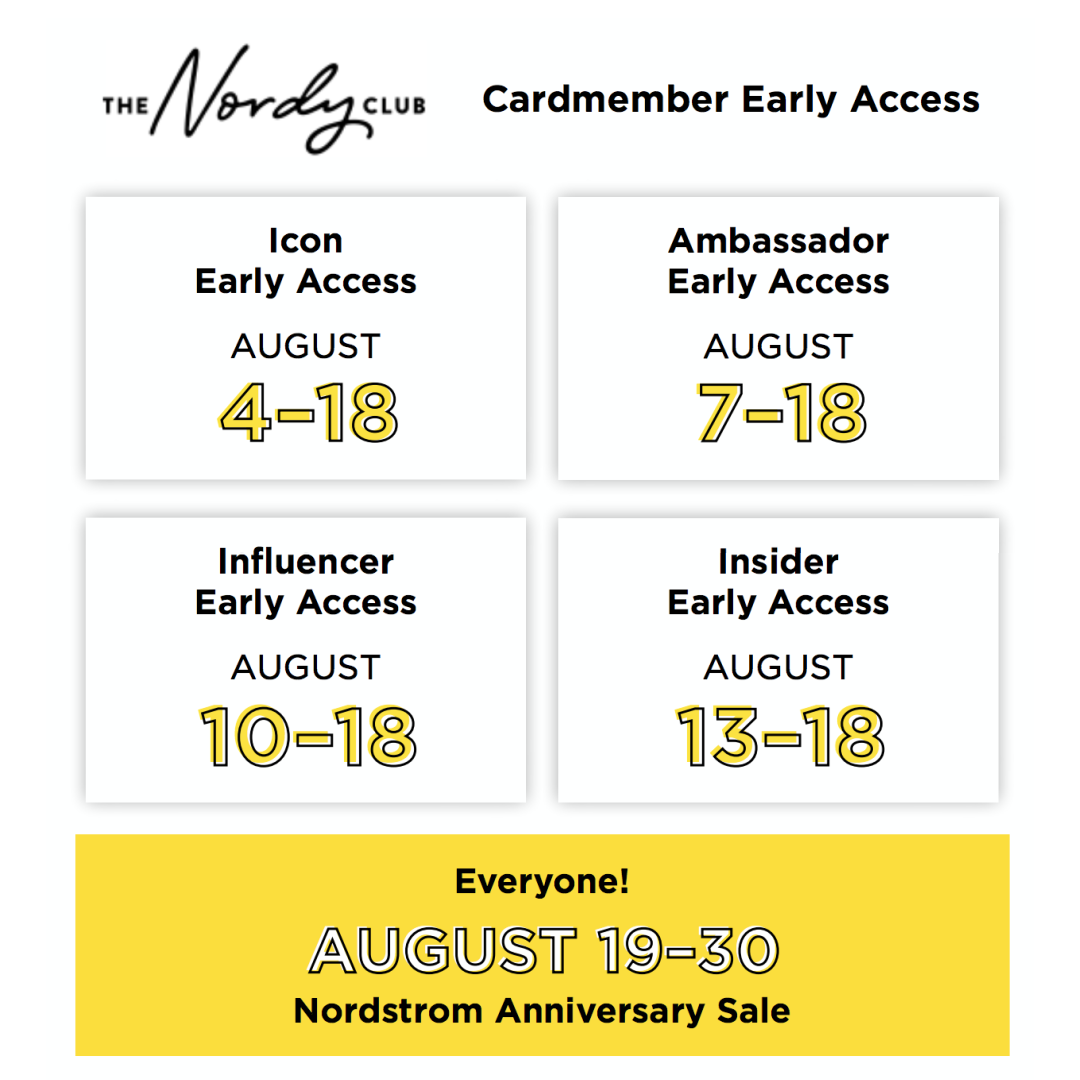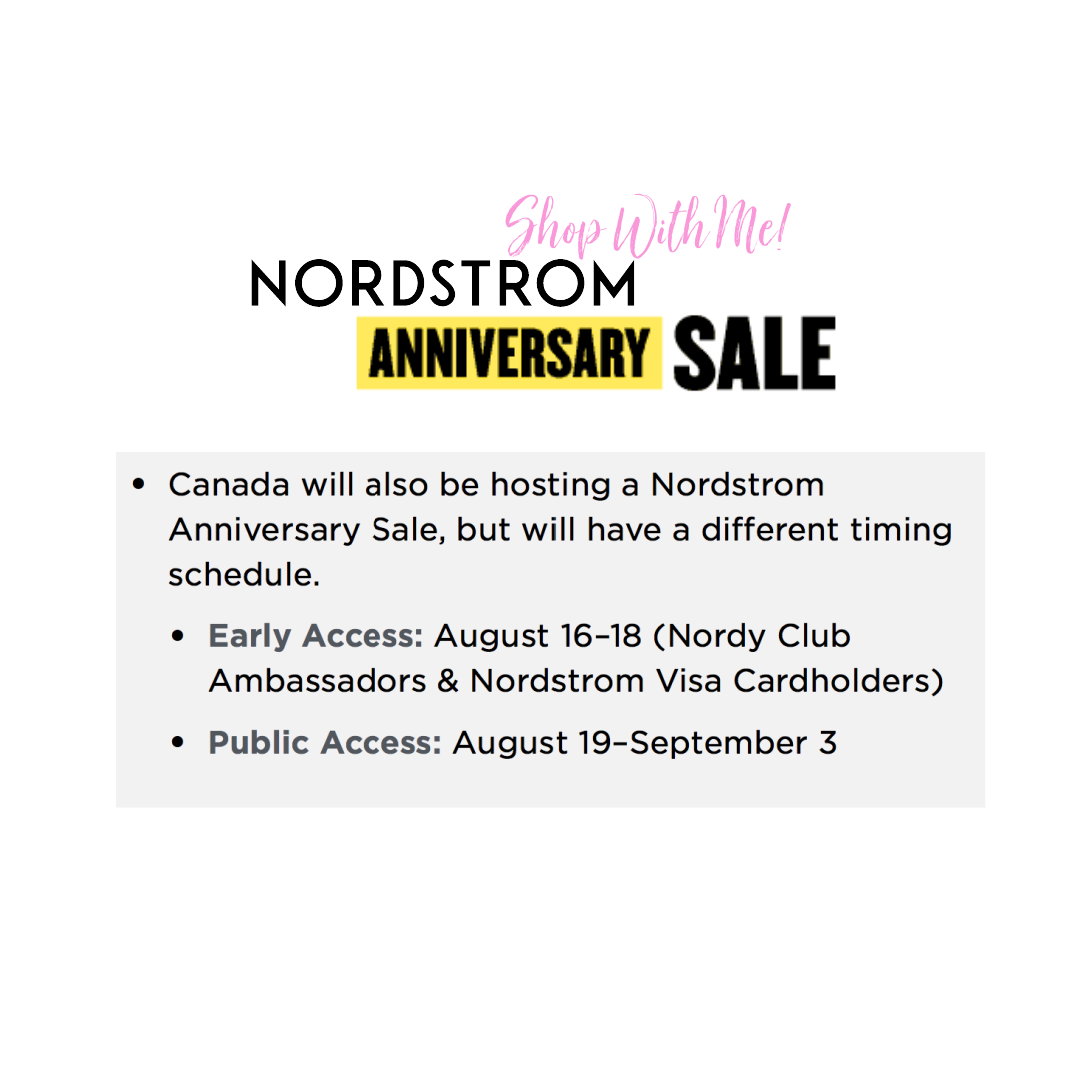 PREP FOR THE SALE
In past year's this sale has been a surprise and very fast paced. Several years ago Nordstrom started sending preview catalogs and emails and now this year EVERYTHING is available to preview online and ANYONE at any Shopping level may preview!! This is great considering how fast things sell out. You can even create a "Wishlist," that you can cull over for several days before the window to order opens up for you. I love that aspect, since it gives you time to prepare, think about and execute!
Set your budget! This may be at the $50, $100, $150 or higher mark.
Create your wishlist.
Sit back, think for a couple days, update as time draws near.
Order the first day that you can.
Nordstrom makes returns very easy, if you are not sure of sizing, consider ordering two sizes and trying on at home to decide.
My Top 15 #NSale Picks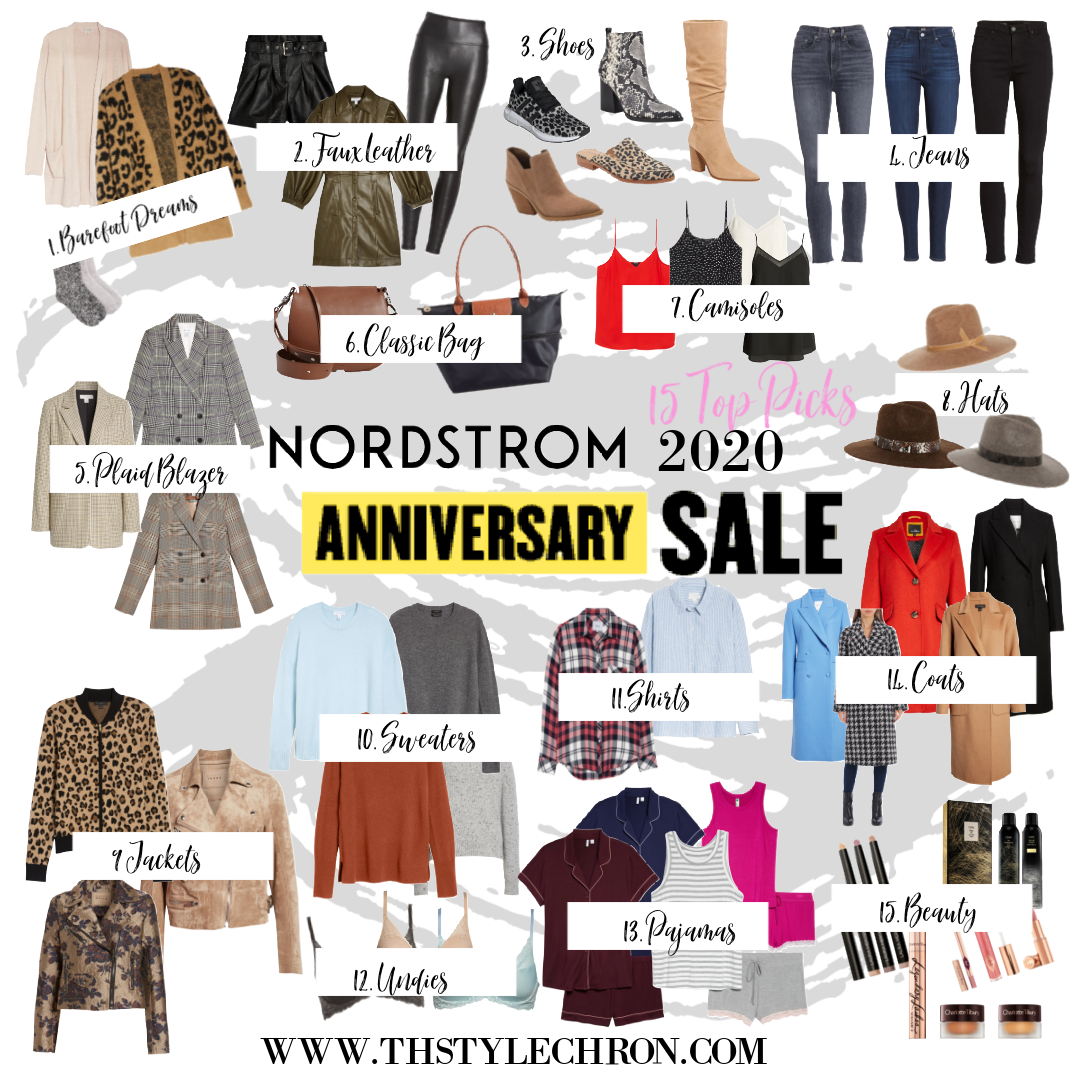 1. Barefoot Dreams
If you haven't touched Barefoot Dreams yet, you have no idea what you are missing!! They are the softest most cuddly, keep you warm, but cool to the touch items. I resisted these items for two years. Now I proudly own two cardigans, two blankets and multiple socks! I am very excited about the pajamas this year!!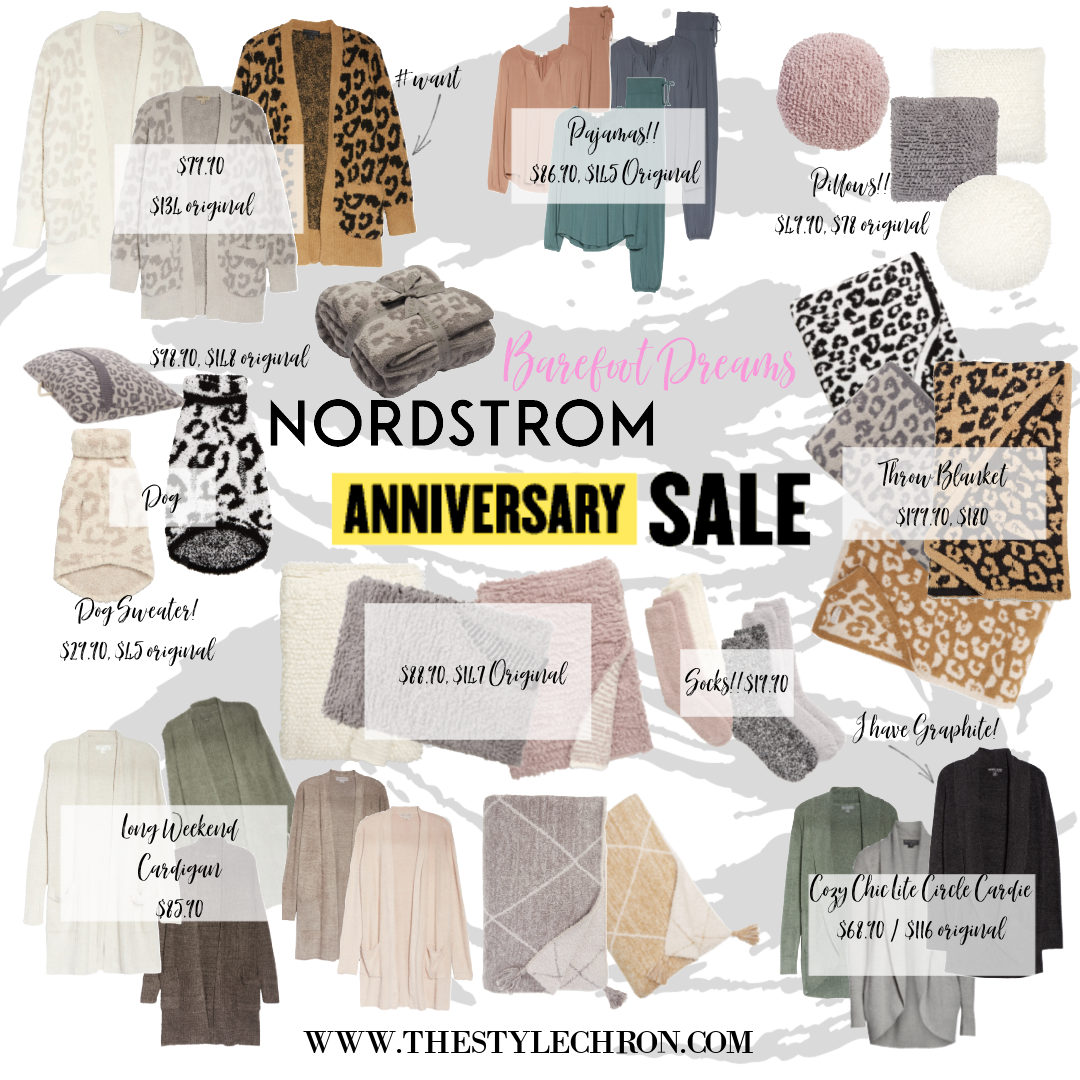 2. Faux Leather
If you haven't picked up a pair of Faux Leather Spanx, this is a great opportunity to get them for $64.90 ($119). They are so versatile during the fall and winter and can be worn casually with sweaters, sneakers and athletic wear, or dressy with heels, high heeled boots and a silky camisole and blazer. Fall is the perfect time for faux leather, since humidity drops in most places and it adds a little layer of warmth.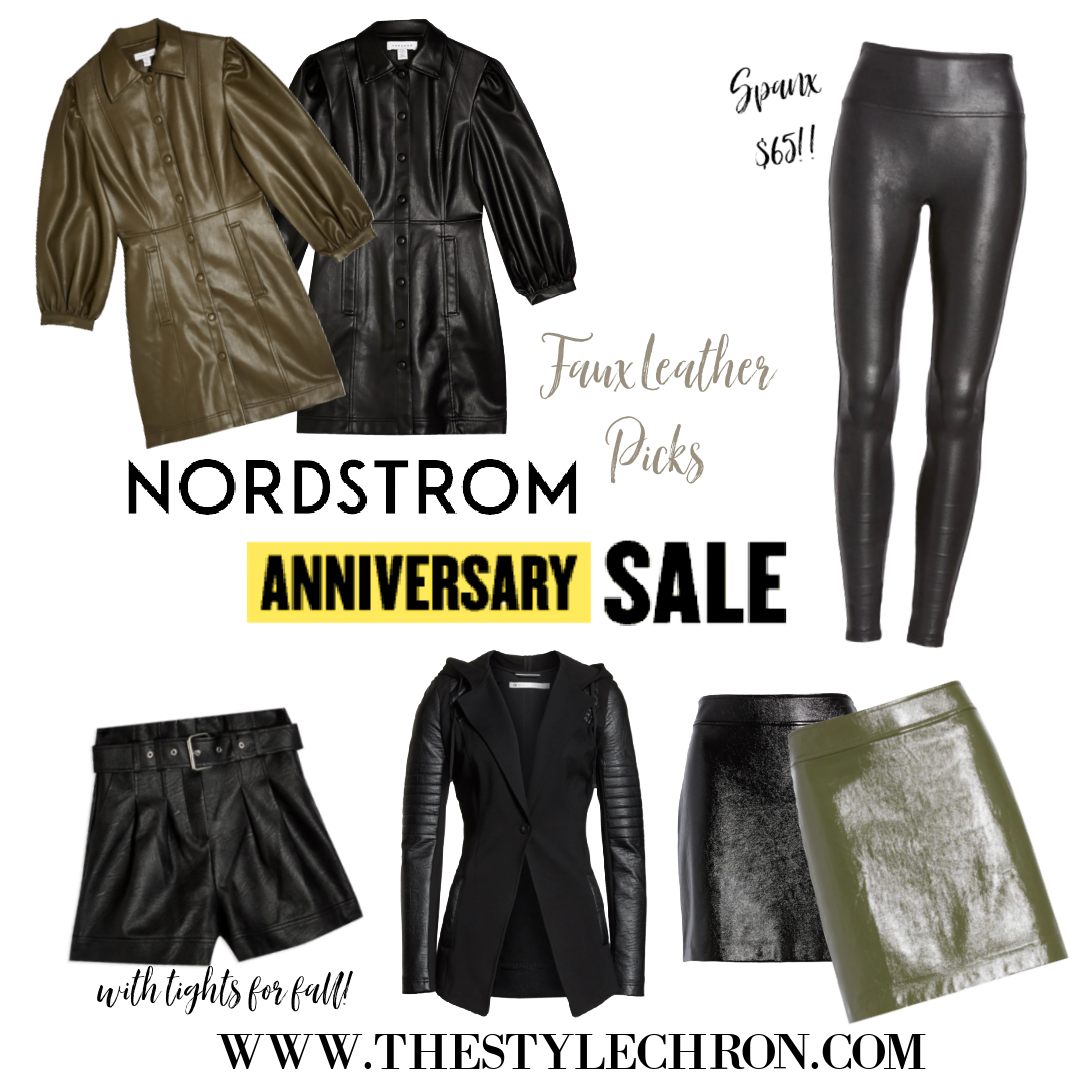 3. Shoes
Nordstrom puts so many shoes on sale, and every year there is a standout Bootie, Flat and Sneaker. I also was very happy to see the Scrunch Boot included in the sale, as that will be a very trendy piece going into Fall 2020.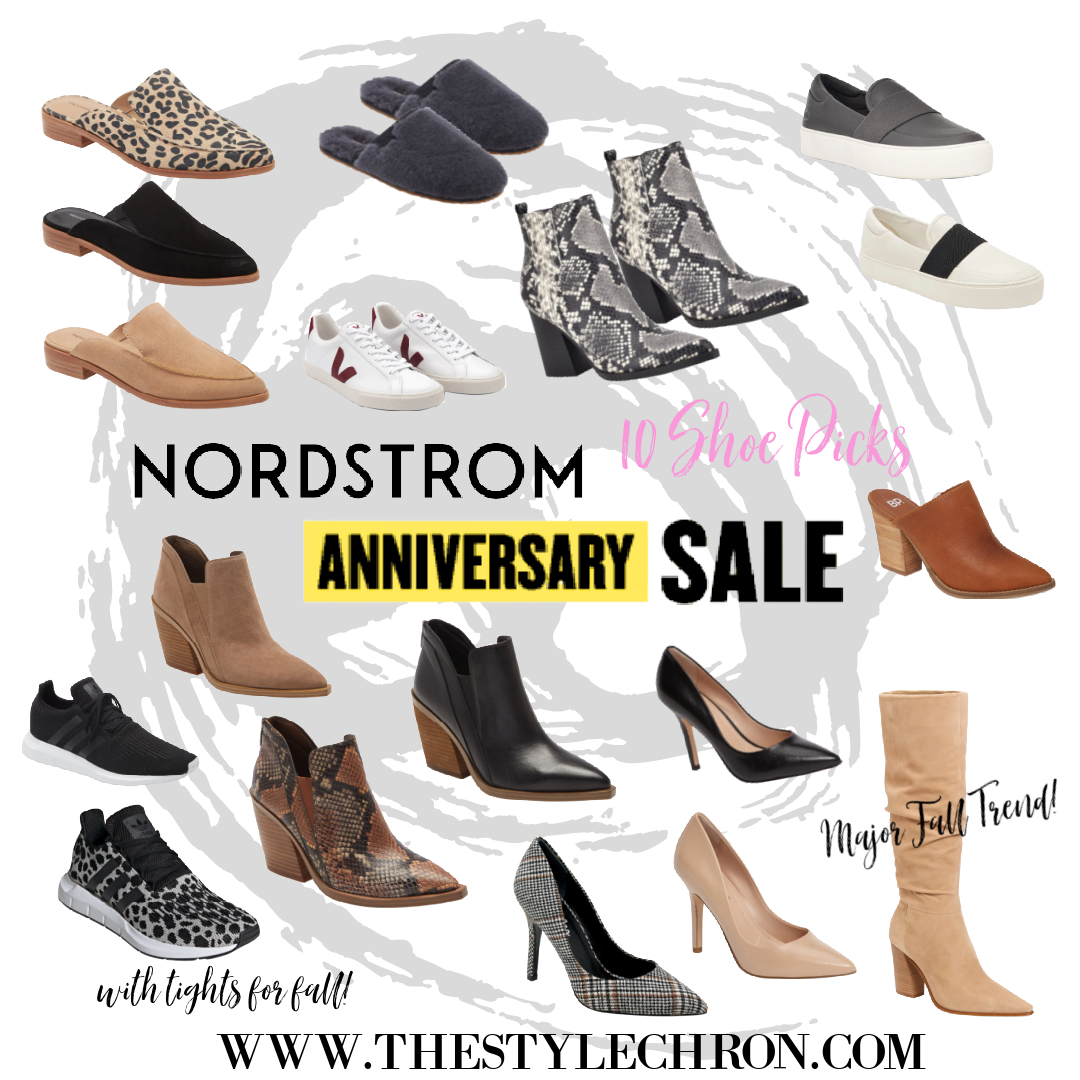 4. JEANS & DENIM
There are plenty of jean styles and colors to choose from. I like to pick up the basics and fill in any gaps in my jean-drobe (wardrobe) that I might be missing. Also, if you are in need of a great demim jacket or skirt, these options are great. You will wear them for years, year round.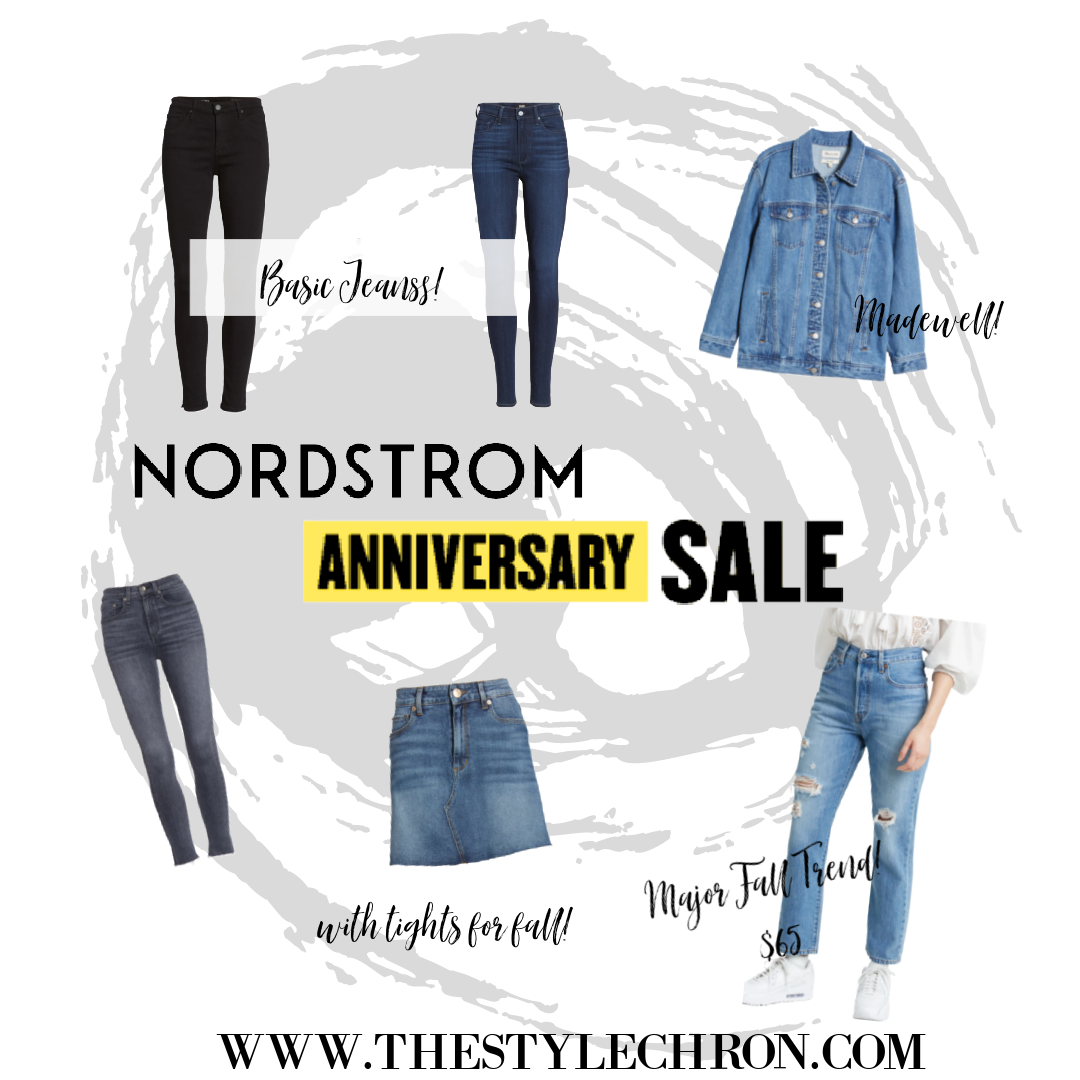 See how I style my "Mom Jeans," here.
5. PLAID BLAZER
Blazers can add such a structured element to an outfit, and help create a tailored, well dressed look effortlessly. Look for a slightly oversized style that you can mix into your looks.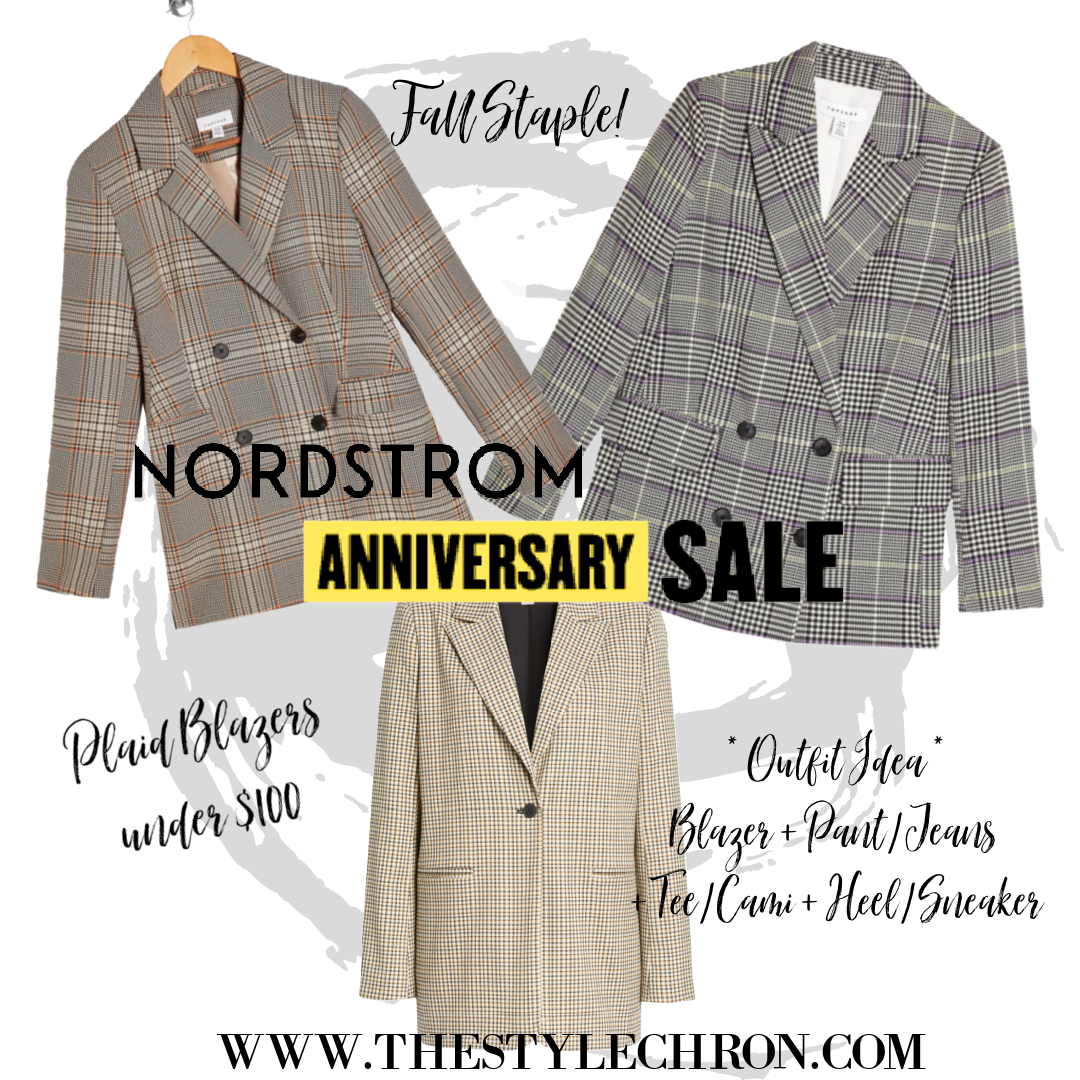 Outfit Idea: Blazer + Pant/Jean + Camisole/Tee + Bootie/Sneaker
6. CLASSIC BAG
I purchased my Longchamp travel bag during a Nordstrom Sale several years ago, and it is my most used travel bag. It's been to Disney World and back twice, countless road trips and oil changes!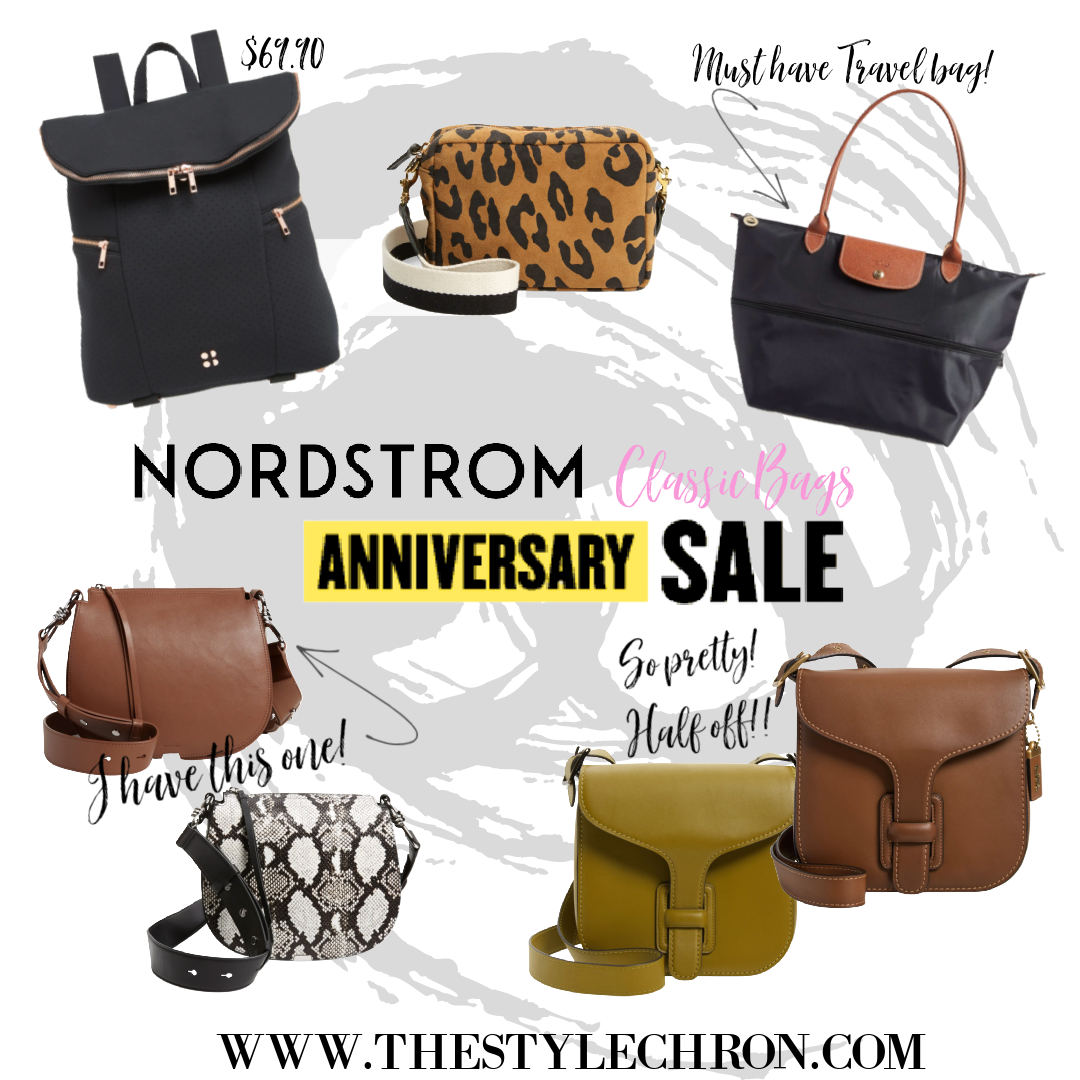 7. CAMISOLES
Camisoles are great basics that can be worn by themselves in the summer and topped off with a blazer, denim jacket or under a sweater in the cooler weather.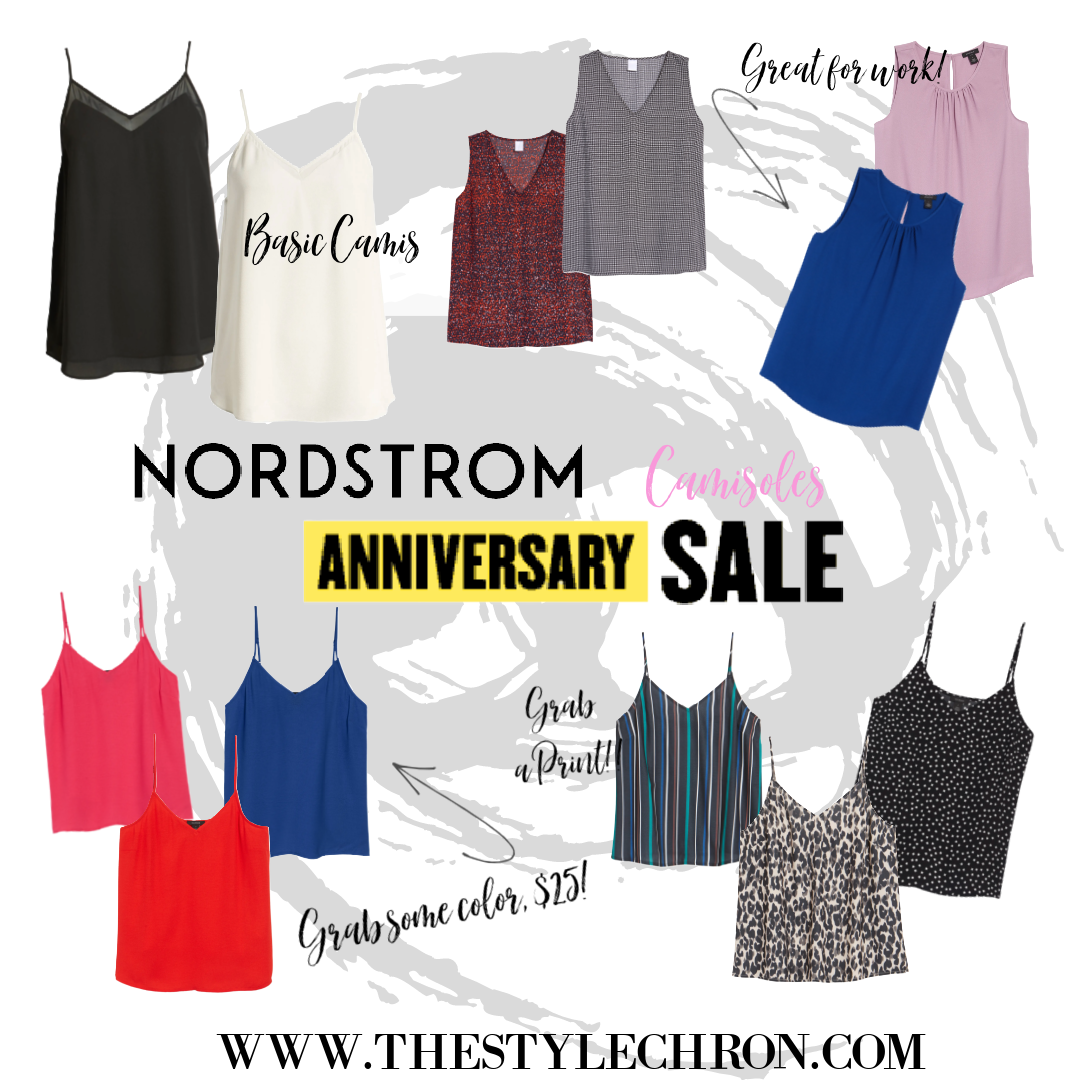 Outfit Idea: Denim Jacket + Camisole + Pants/Jeans + High Heels
8. HATS
Nordstrom just has some good ones at great prices. I love to have a up to date brown/tan option and a black option available at arms length where I get dressed.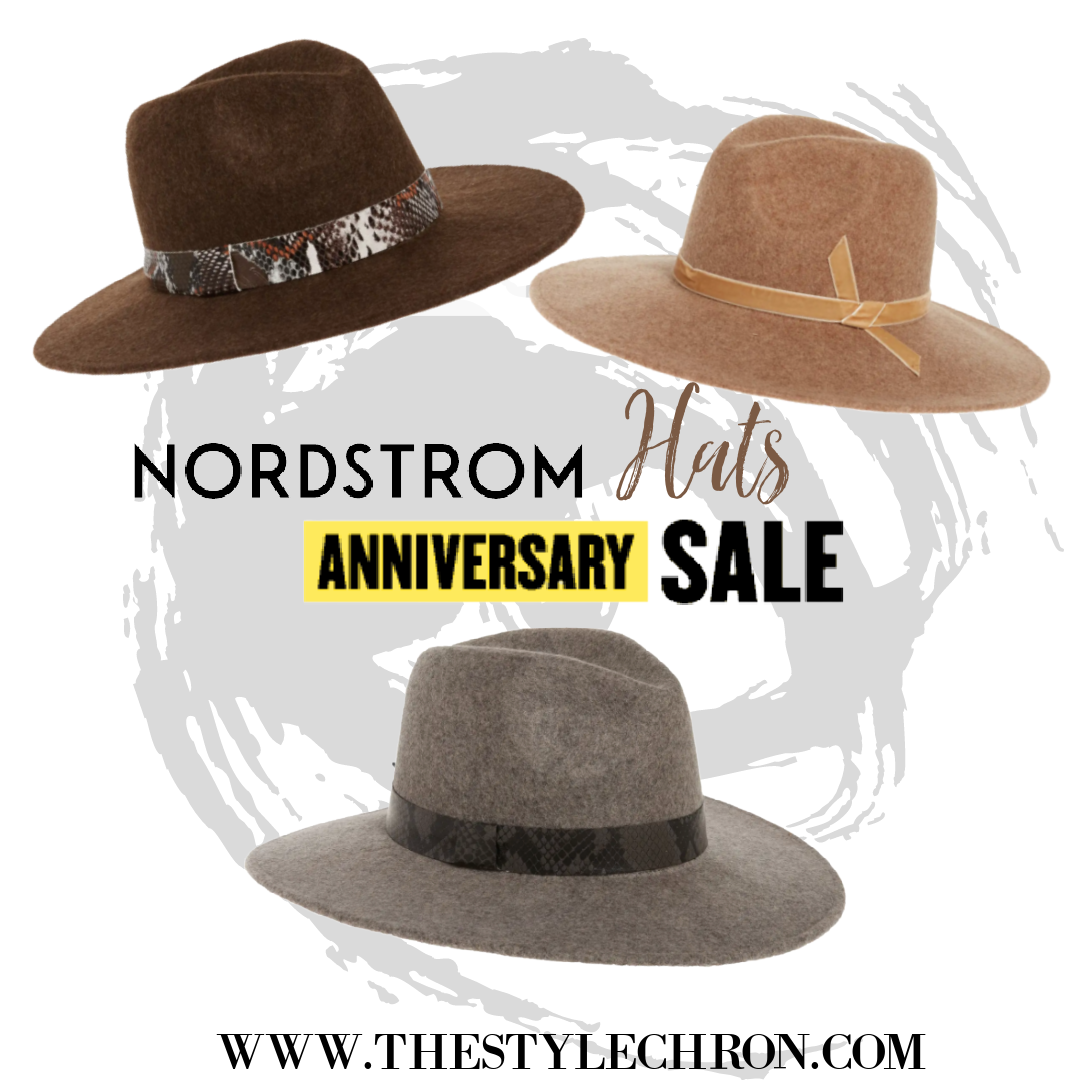 9. JACKETS
One of my favorite items to pick up is a leather or suede motorcycle jacket. I have collected quite a few over the years. This year there is a beautiful brocade version available and it is already on my WISHLIST!!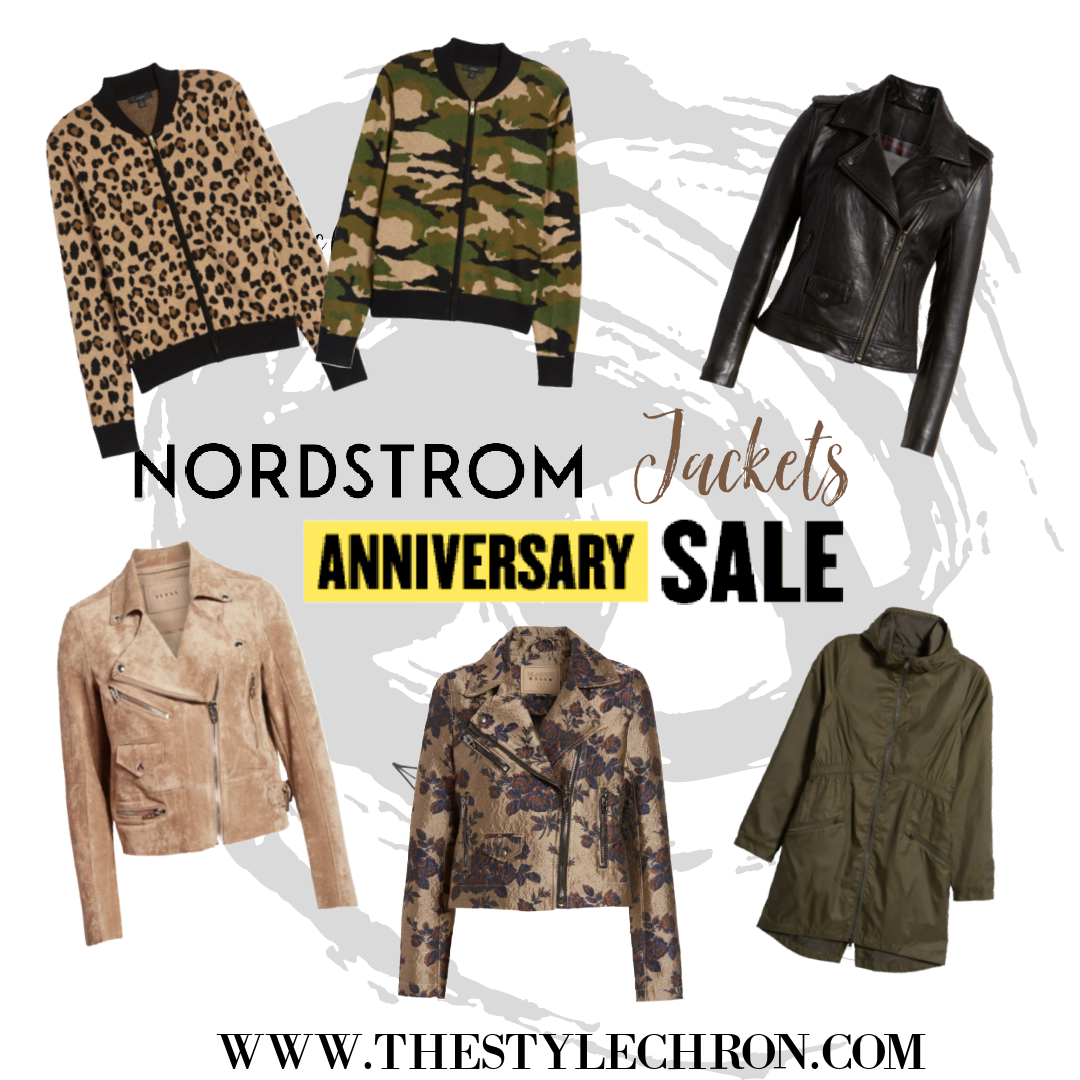 10. SWEATERS / CARDIES
Stock up of some great fall sweaters and cardigans. There are some great cashmere sweaters available for under $100, it is rare to find great quality cashmere under $100. If taken care of properly, Cashmere will last decades! Stick to neutral colors in a classic v neck or crew neck style.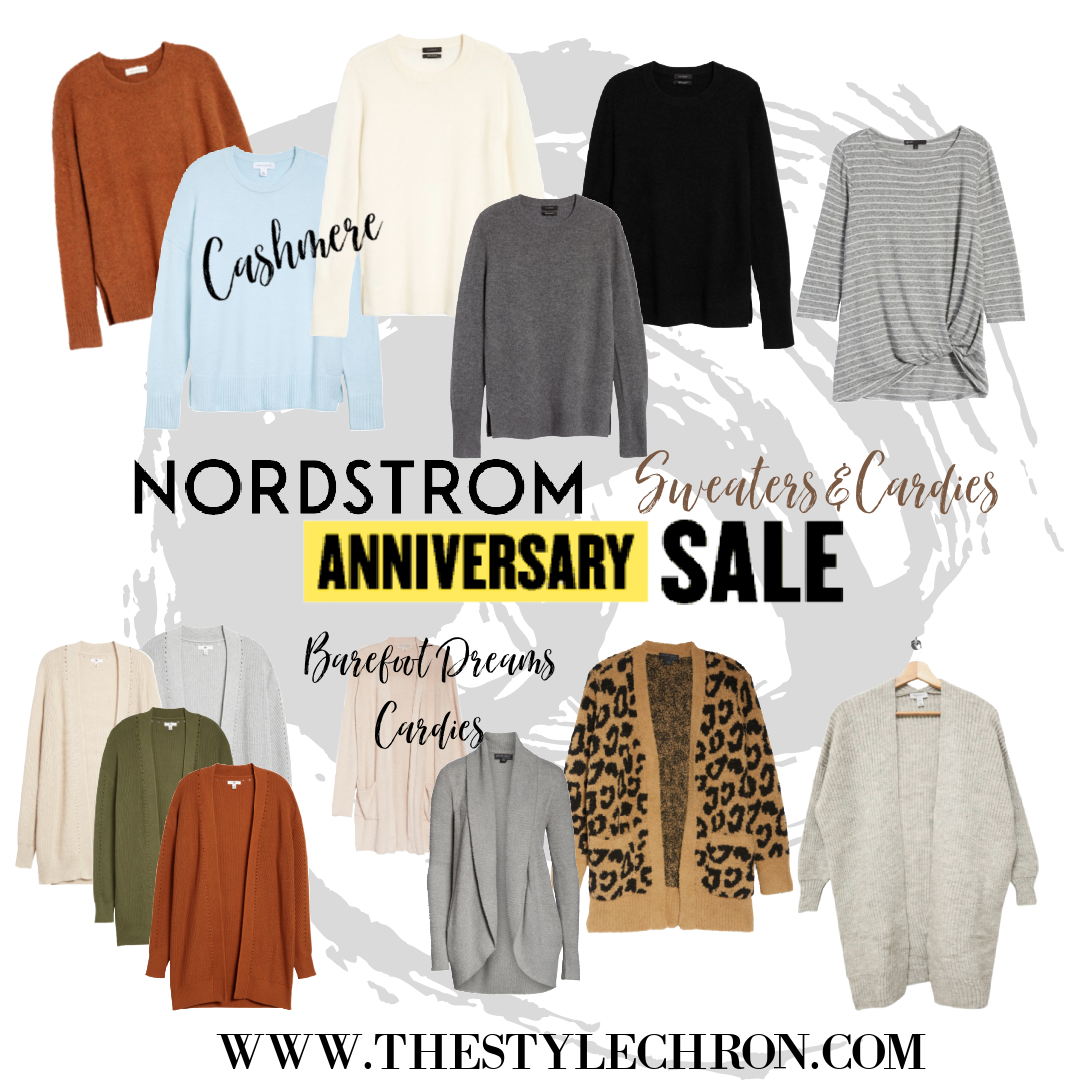 11. SHIRTS
Plaid shirts will always be timeless for Fall! Rails make some great quality, soft button down plaid shirts. I am excited for the blue pinstripe button down available this year!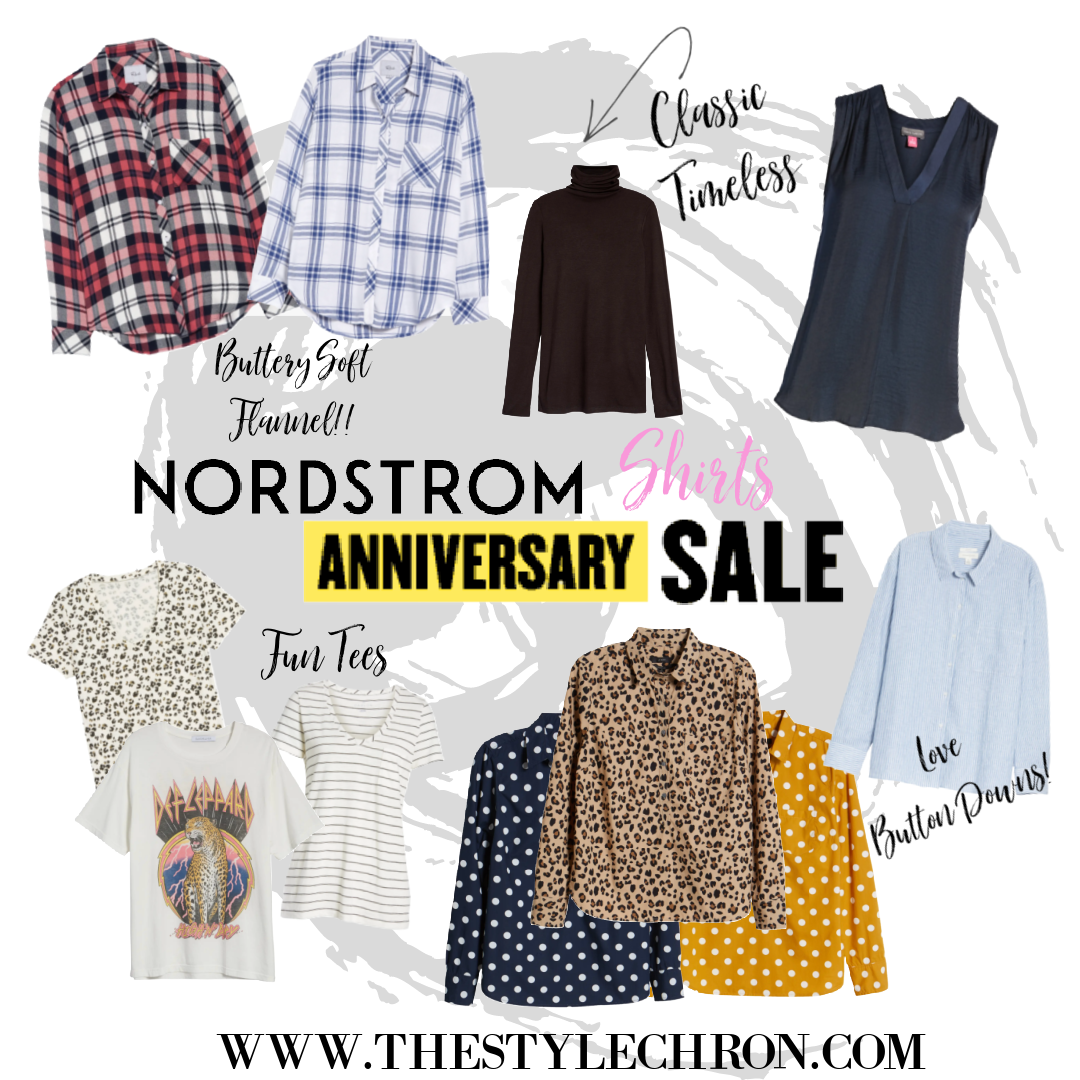 12. UNDIES
Stock up on some basic bras and undies during the sale, my favorite Hanky Panky Underwear are on major sale!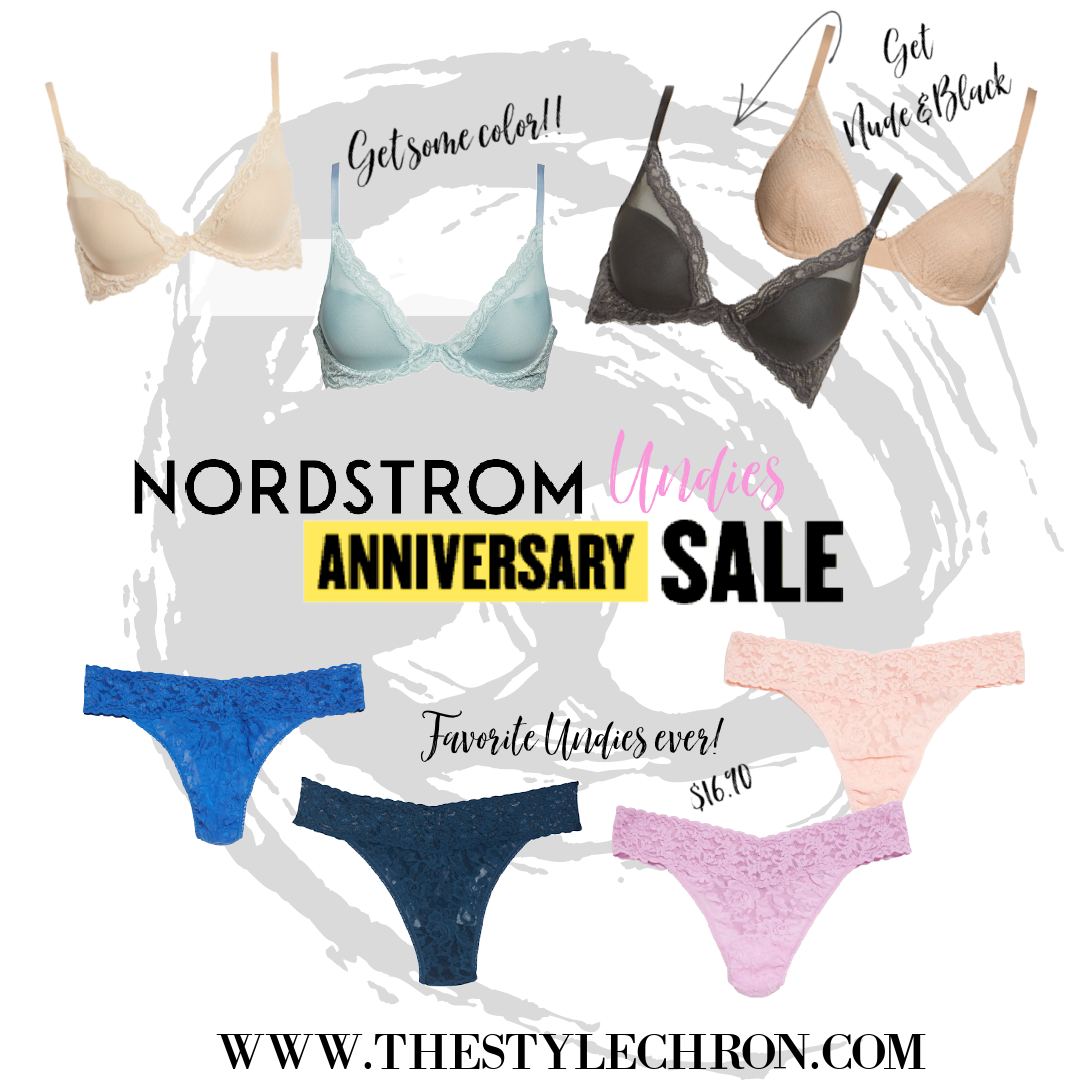 13. PAJAMAS
I like to purchase PJ's once a year. I take stock of what I have and find sets that can replace those that are worn out.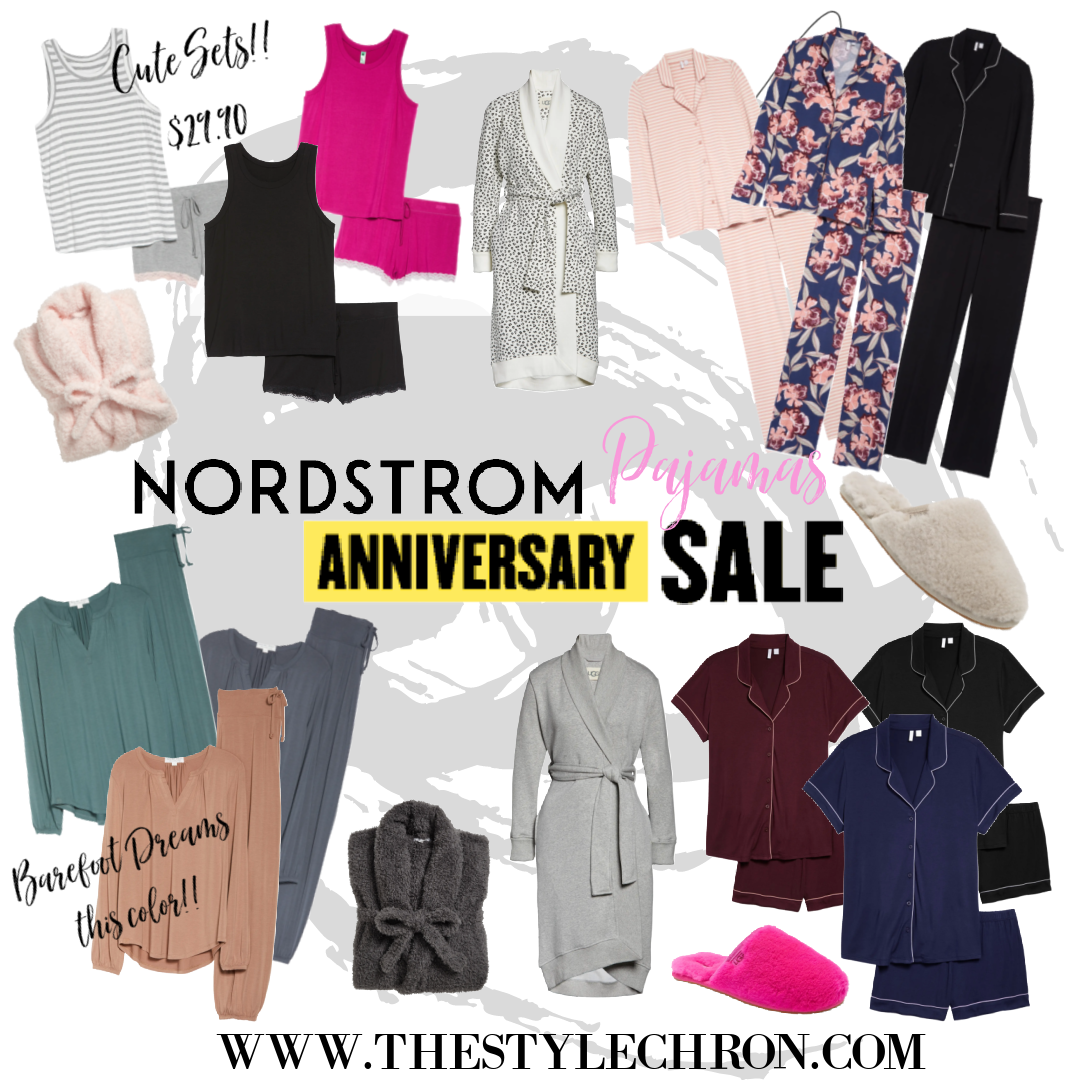 14. COATS
Colder weather may be months and months away, but if your in the market for a new coat, there are some wonderful options available. Of course I love a great camel coat, and black is timeless, but once you have those you NEED red or blue and/or a print!!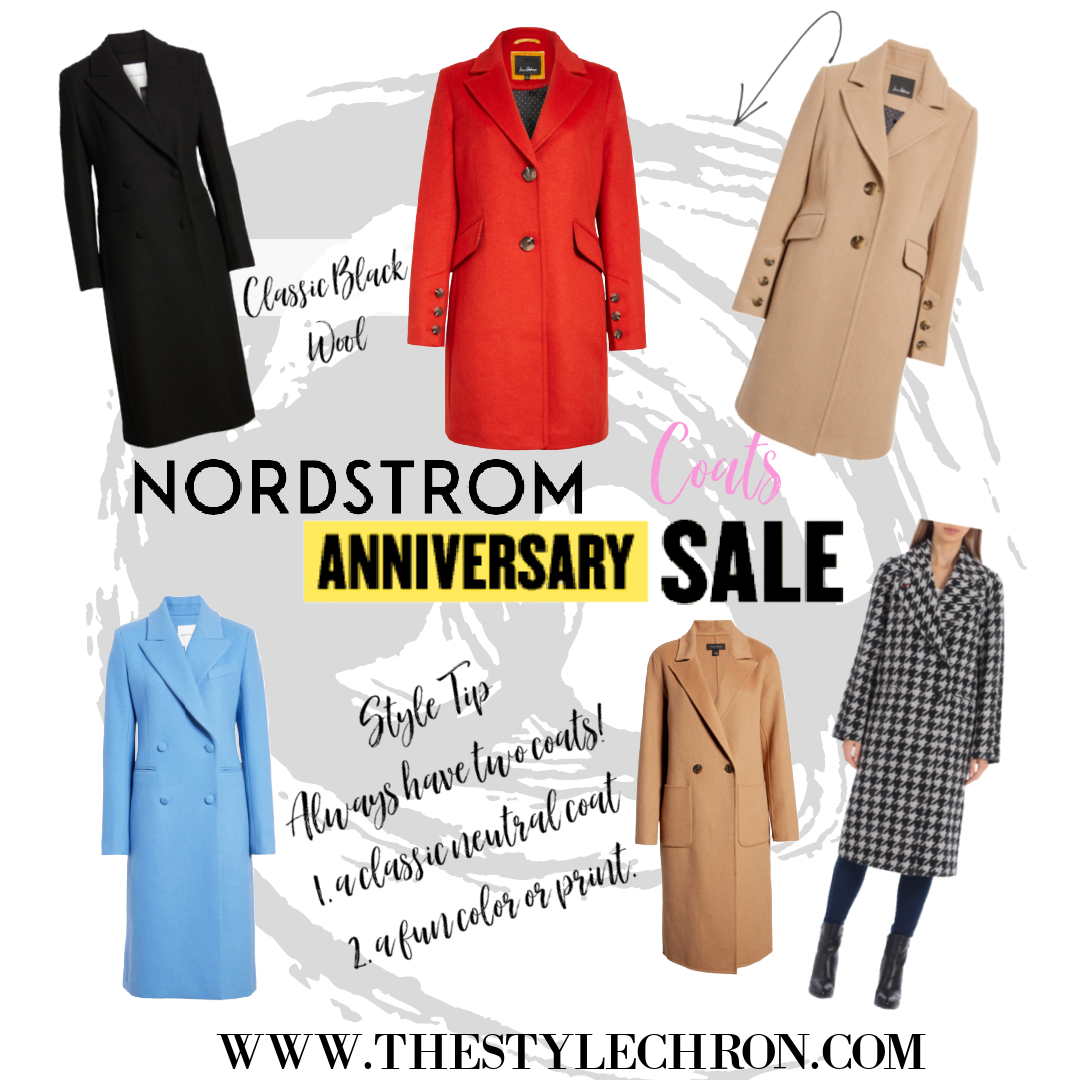 15. BEAUTY
I've become very settled in my beauty routine and products and have been very pleased with the beauty selection this year, several items that are part of my daily makeup routine are included!!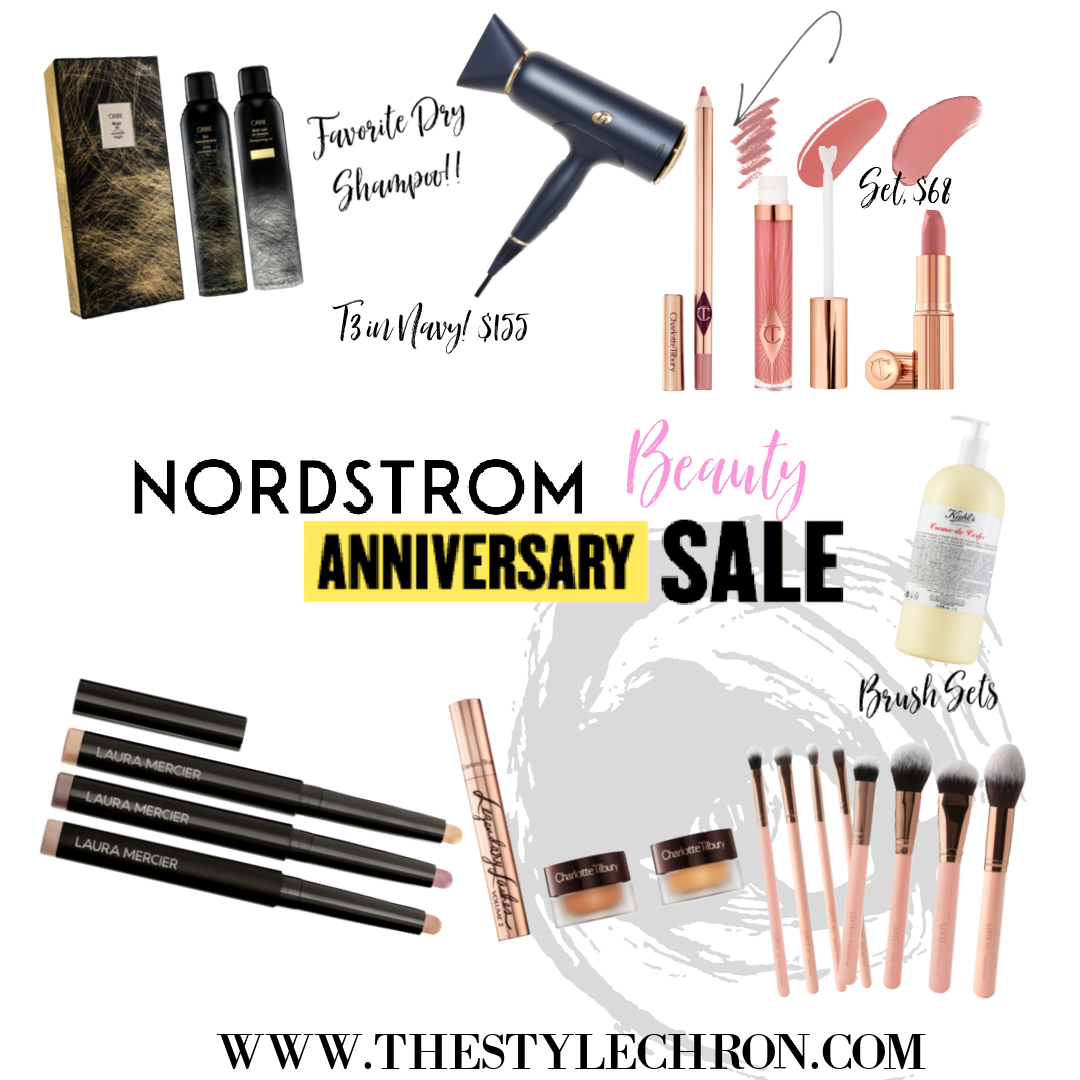 Don't miss these #NSALE Posts
Phew, THAT was a lot!! By no means do you need all this! These are just the categories that I have purchased from in the past, and the pieces that I feel will become your must have items in the fall.
I suggest you set your budget and stick with it, purchase only those items that you are in need of or will benefit from. The idea is to make small updates to your wardrobe and invest in pieces that will carry you from year to year. You know I am heavy on the classic basic pieces and light on the trendy bits!
XOXO,
— Ericka