Here are 8 White Pant Outfits from the Summer 2022 Capsule Wardrobe to jump start your outfit creation.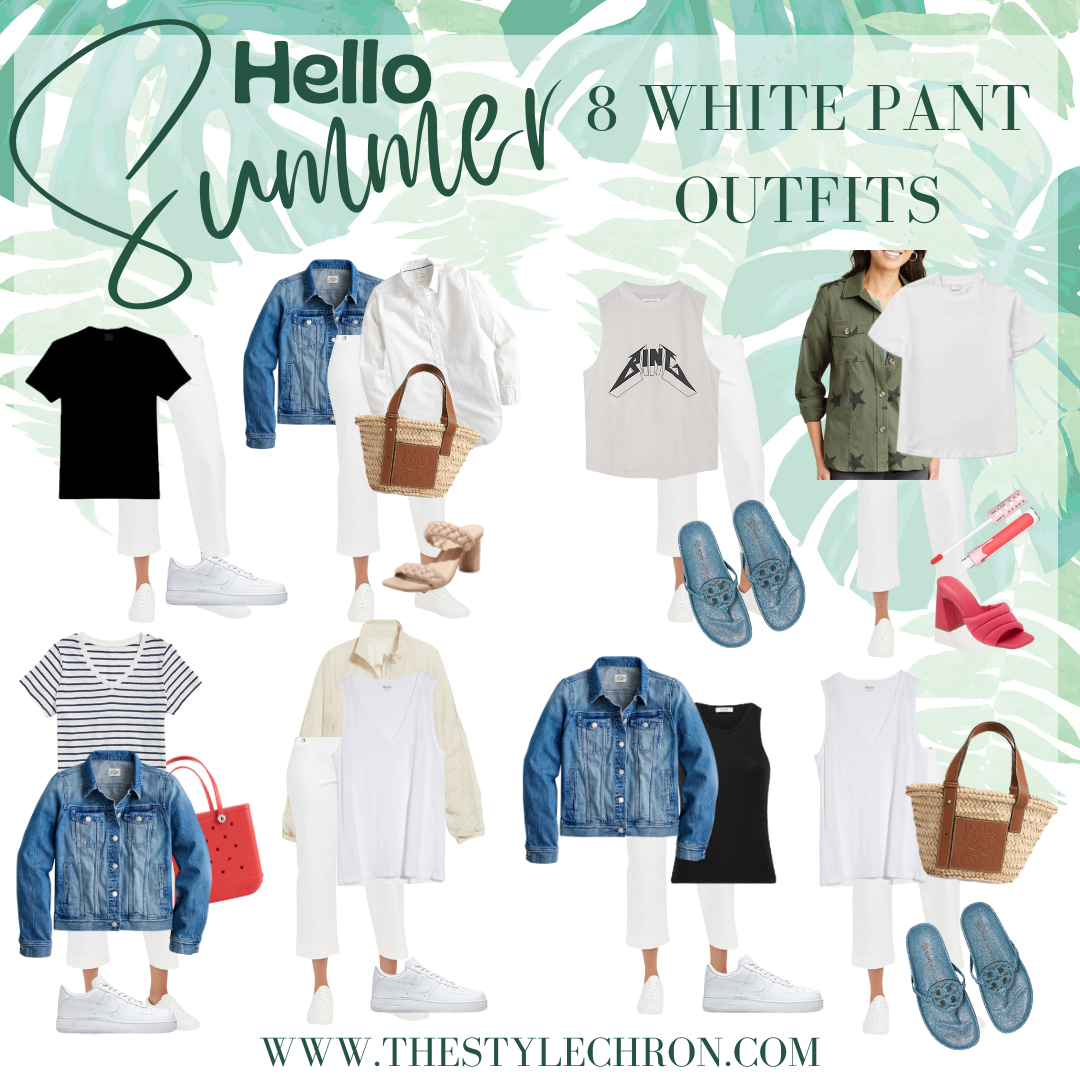 WHITE PANTS
Let's talk these white pants first. They are the most flattering fit, with a built in slimming belly panel to help keep you smoothed out. I love the panel of these pants for my 3 time c-section belly. That ridge that always pokes through is completely concealed and smoothed out with these pants!! I love it!
There are multiple colors available, and these will pair easily into the fall with added layers and tons of colors.
These pants are such a versatile item to add into your wardrobe, they can be casual or dressy depending on shoes and blouses/tops. You can wear them into fall with booties and cardigans.
WHITE PANTS OUTFITS
You can create these 8 White Pants Outfits with the pieces listed here:

COMPLETE CAPSULE
Get the compete 2022 Summer Capsule Wardrobe here!