Shoes are the easiest way to update for a new season, and I have found the perfect Spring Shoes!!!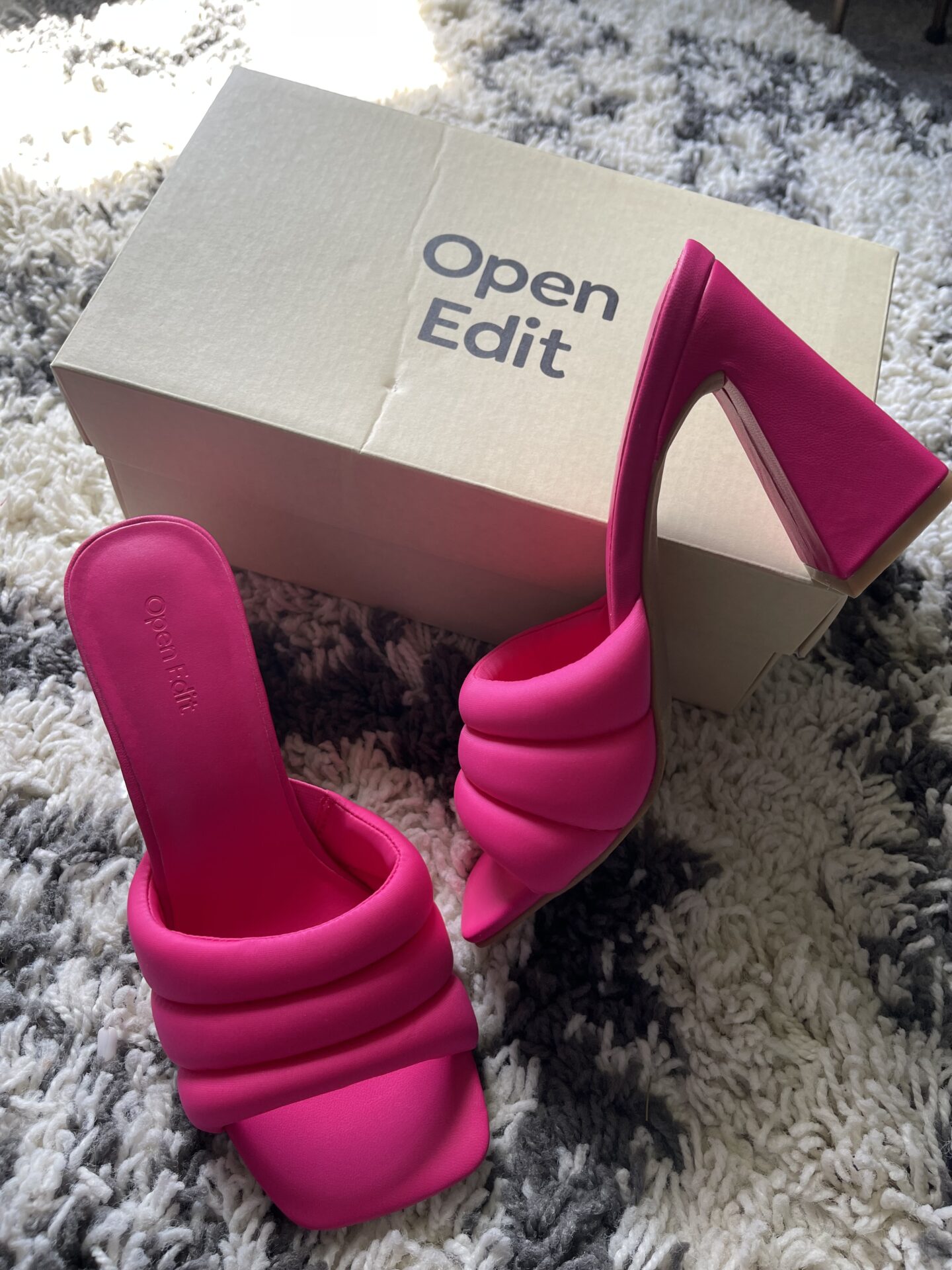 I purchased these mules after loving the way they looked online, under the impression that the color was slightly different. The minute I opened the box, I was in love with their vibrant color!! Much brighter in person than online. These sandals are so on season and on trend. They are the perfect Spring Shoes to add to your closet, they hit all the things…

SPRING SHOES IN A BRIGHT COLOR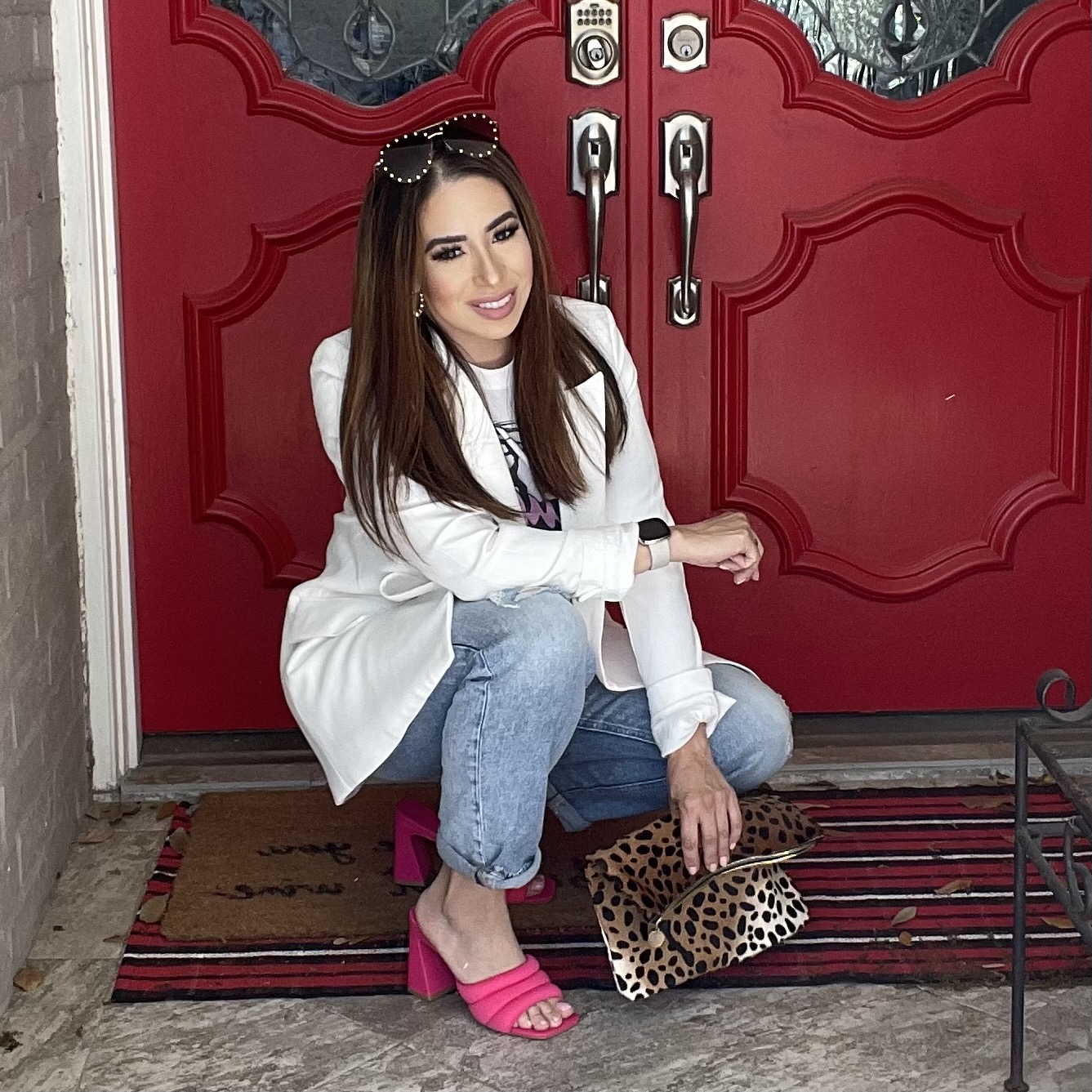 Bright colors for Spring shoes makes your outfits more modern and fresh. You can wear some of the same pieces you wore all winter and paired with a bright color they are renewed, which is the reason for the season, AM I RIGHT?!!
SPRING SHOES WITH A CHUNKY SOLE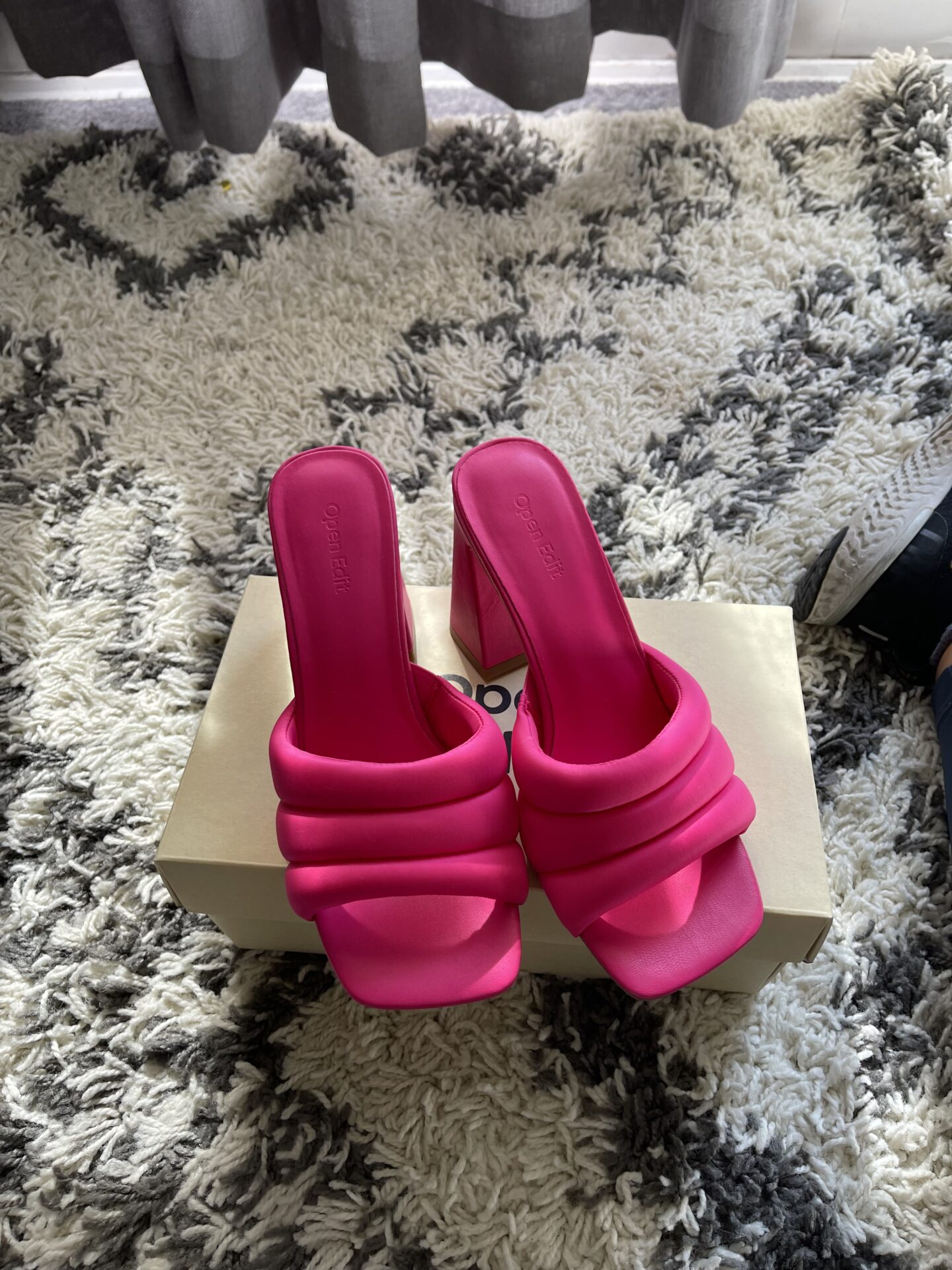 Did you catch that heel?!?! It's pretty substantial! Which means it is easy to wear, easy to walk in and on trend with the chunky heel vibe from the 90s. I can wear these all day with no complaints. It makes them perfect for newbie heel wearers (like my teenager), and novice heel advocates (like me)!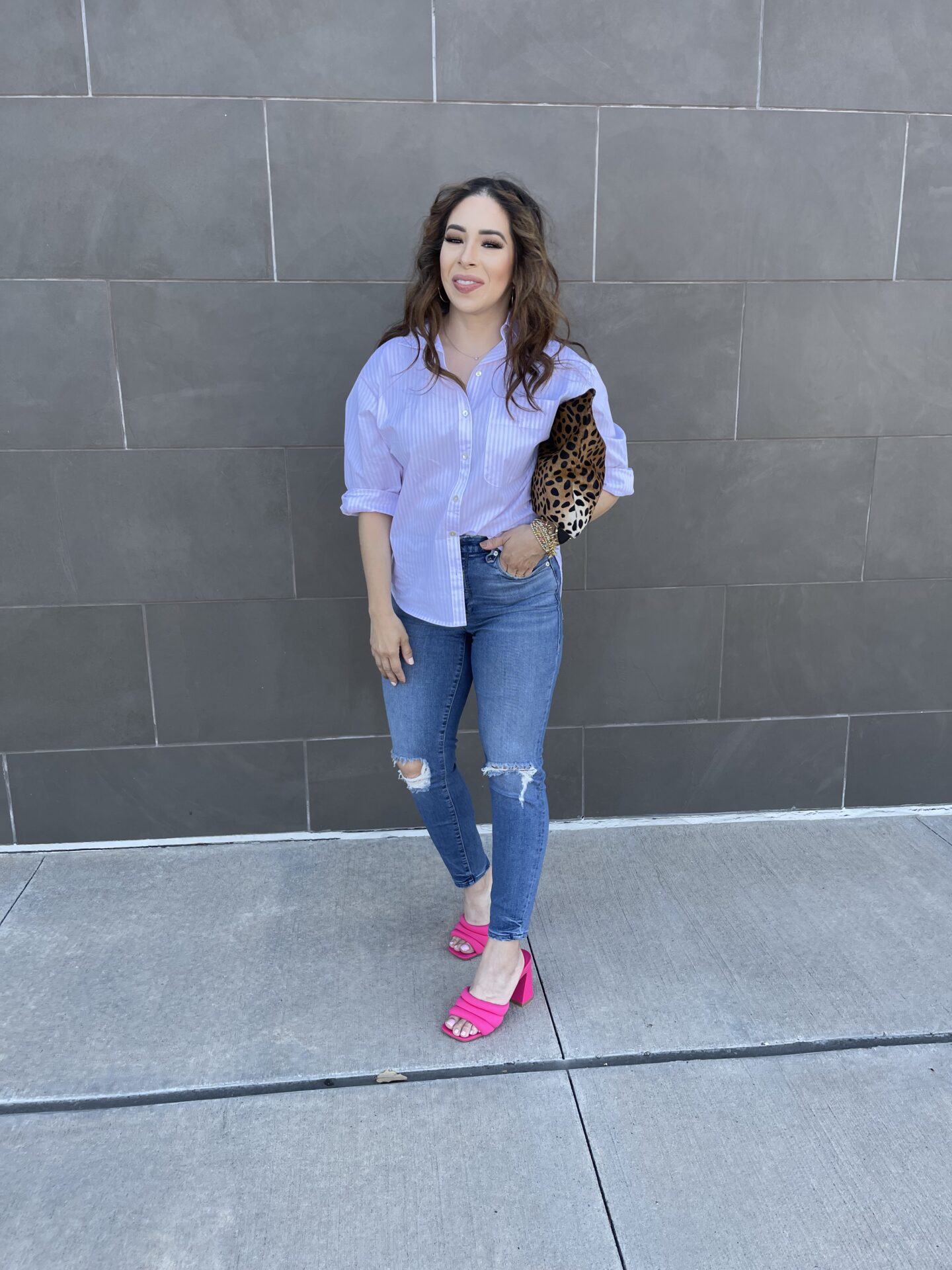 SQUARE TOED STYLING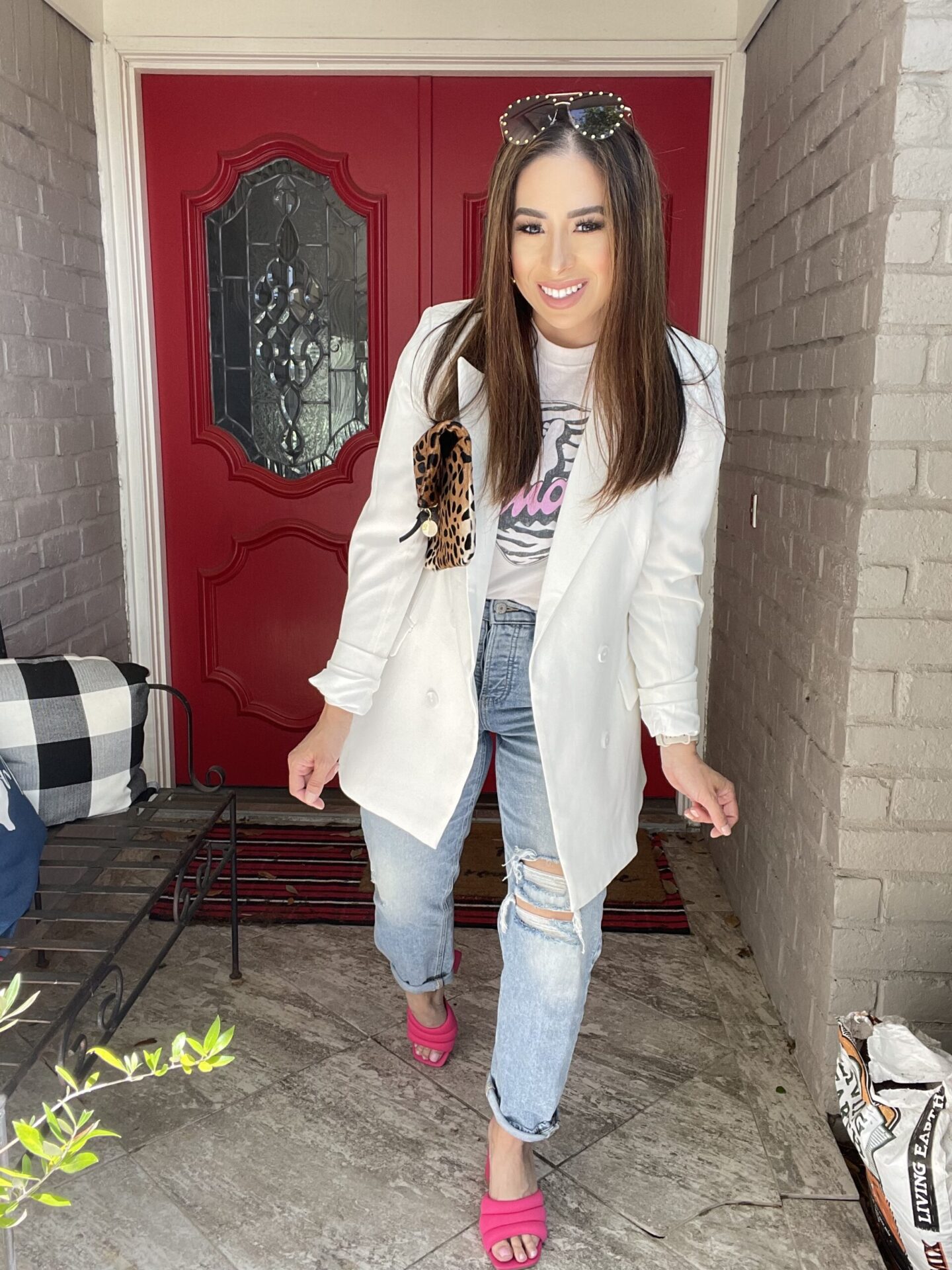 Square toes are still very on trend, and these keep with that style. They are also very soft on the upper, since it's a nylon foam filled fabric. Like a little pillow.

You could easily pair this color or any of the others available (Bright Blue, Yellow, Nude and Black) with shorts, blue denim, dark green and navy, even floral skirts or keep everything neutral with tans and whites and add this little pop of color for some fun. I have curated a little carousel of some more great Spring Shoes:

Did you catch last weeks 5 Friday Faves?? These shoes made the list, (Click here) to see what else made the list.
Thanks so much for visiting!! Let me know what your favorite shoe trends are for Spring/Summer down below!!
Follow @thestylechron on Instagram!!
XOXO, – E