What to Wear – Fourth of July Edition! Sharing some of my favorite festive outfit combinations.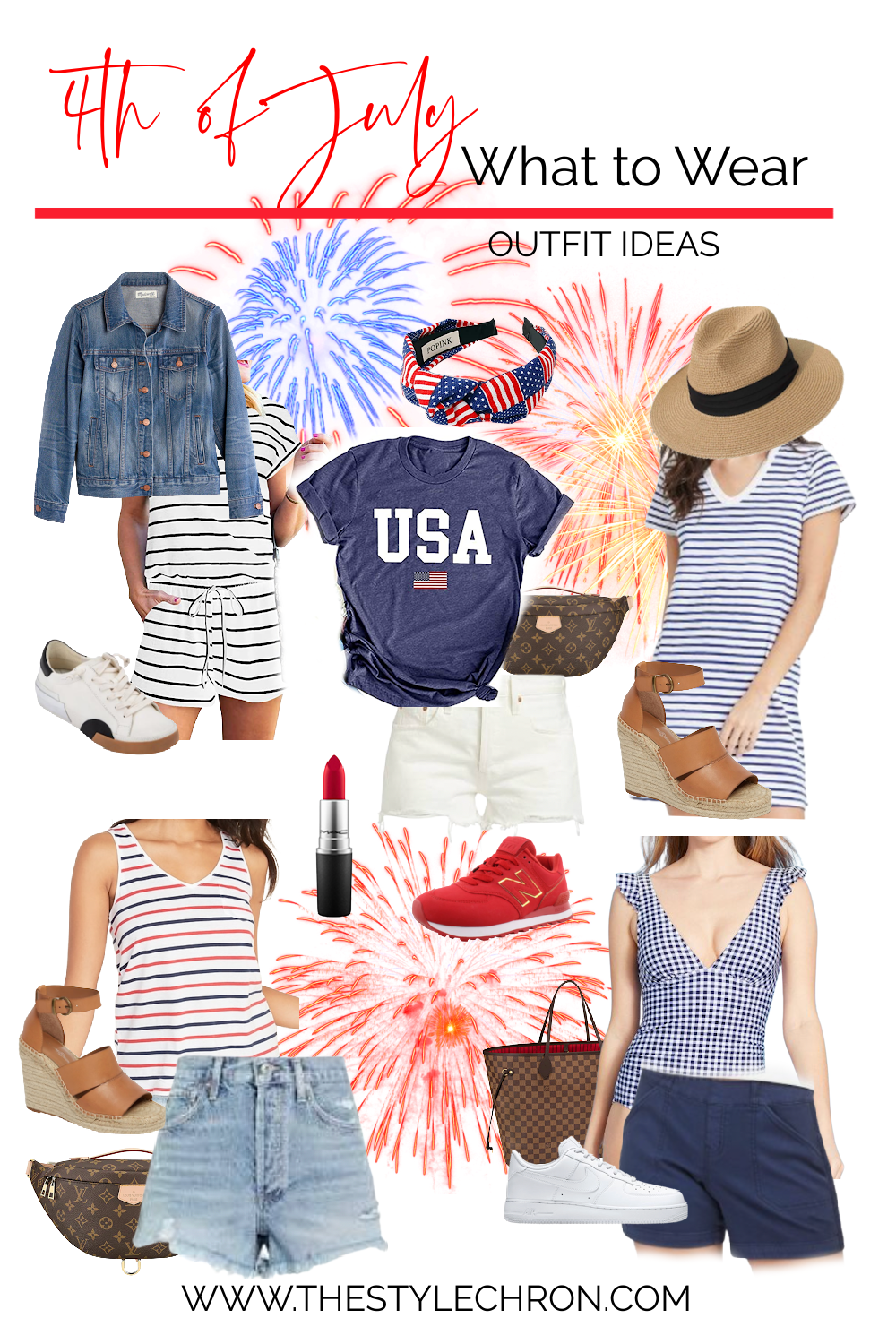 THIS tee is a great one that you can wear year round for the 4th, Memorial and Labor Day.
OUTFIT COMBINATIONS:
THIS headband is super festive and also great for a number of American holidays!!

HOW TO CREATE A Fourth of July OUTFIT
Do you dress for the 4th? I love to get my kids and myself all decked out in festive patriotic outfits. We go all out to celebrate America's Birthday.
Each year, I find that there are already some great pairings sitting in my closet! Here is some Inso for how to put together a perfect 4th of July outfit!
Go to your closet:
Have white, blue or red dress/romper? Add some contrasting red, white or blue accessories and shoes.
Pull out a red top. Add some denim shorts/skirts/jeans. Pop on some white sneakers.
White tops pair so well with denim and red earrings/sneakers/handbags.
Wear a striped blue/white tank and white denim or regular denim shorts.
Got gingham? Rock red or blue gingham with white denims shorts.
Grab a graphic tee and some white shorts or other contrasting shorts.
Wear red tops, navy shorts and white shoes.
Wear blue tops, red shorts and white shoes.
Wear white tops, denims shorts and red accessories.
Wrap yourself in an American Flag. *Side Note: Don't actually do that, my WWII Veteran Grandpa would cringe and probably yell at me for saying that. Flags were meant to be respected not worn.
I hope that gives you some inspiration for what to wear. May Freedom Ring!!
MORE OUTFIT INSPIRATION
Sometimes, the easiest outfits come from a little closet session and color combos: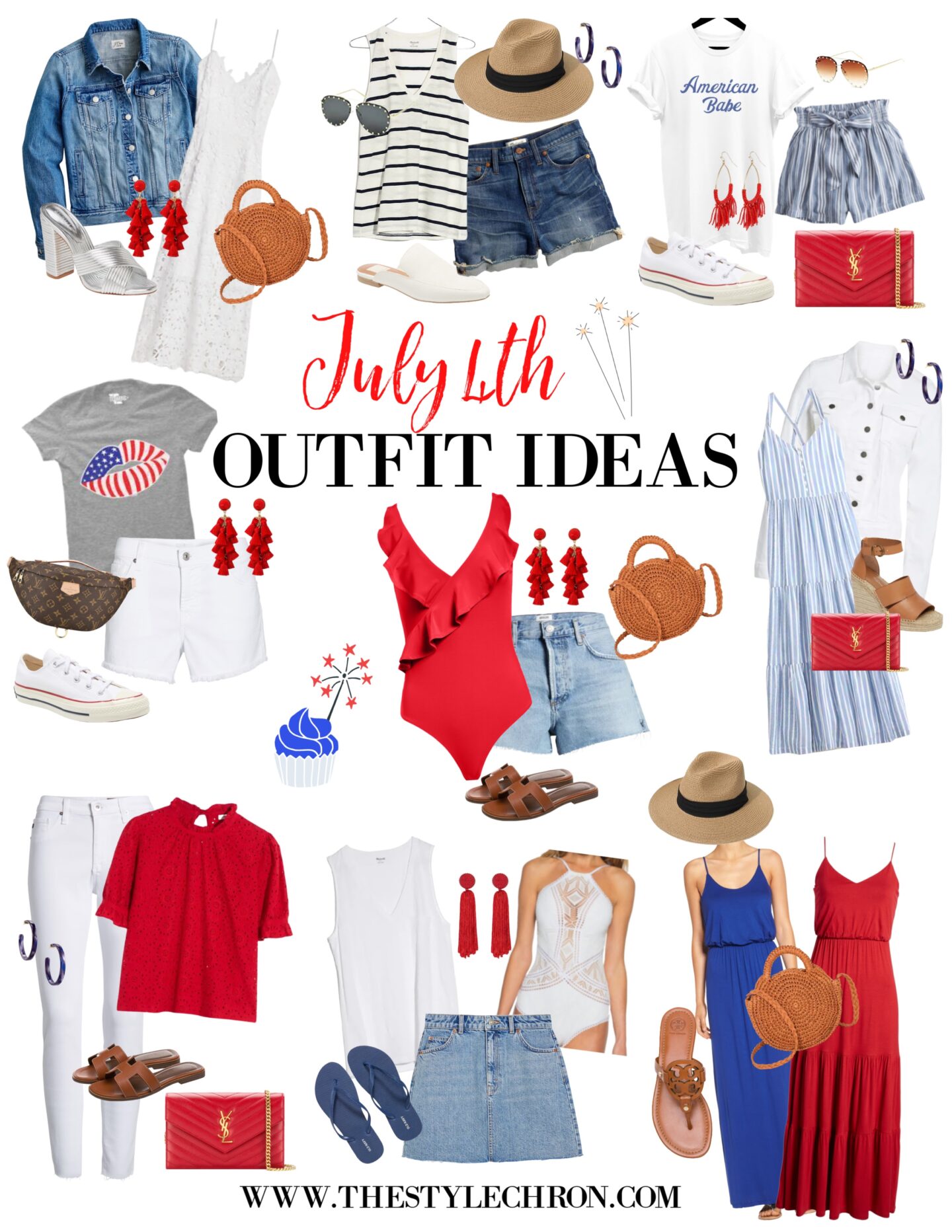 Outfits:
Denim Jacket + White Dress + Silver Shoes + Red Earrings
Striped Tank + Denim Shorts + White Mules + Straw Hat + Tortoise Earrings
Graphic Tee + Stripe Tie Shorts + Converse + Red Bag + Red Earrings
Graphic Tee + White Denim Shorts + Converse + Bumbag + Red Earrings
Red Swimsuit + Denim Shorts + Sandals + Red Earrings
White Denim Jacket + Striped Dress + Wedges + Red Bag
Red Eyelet Top + White Jeans + Sandals + Red Bag
White Tank + Denim Skirt + Flip Flops + White Dress
Red Maxi or Blue Maxi + Sandals + Straw Hat
MONTHLY OUTFIT INSPIRATION
All of these items are linked in my Shop My Closet. Wishing you all a very happy Fourth of July!
XX- E